on the blog

Car accidents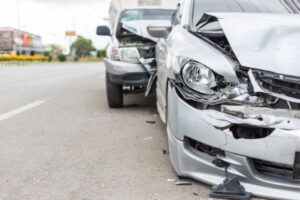 are overwhelming and exhausting. In the minutes and hours after a crash, you're probably shaken up and grateful to be alive. However, injuries and property damage quickly become daunting issues. From mounting bills to calls from the insurance company, there is a lot to juggle.
To make matters more difficult, anything you say may be used against you. This is why it's essential to have the best car accident attorney New Orleans has to offer.
Read on for details regarding the when, why, and how of choosing a lawyer to represent you after a Louisiana car accident.
What Is the Role of A Car Accident Lawyer?
Lawyers spend years learning the intricate details of different types of law. For a car accident attorney in New Orleans, that means an extensive focus on Louisiana driving regulations. Plus, any nuanced variables that have an effect on New Orleans specifically.
Here are a few ways a car accident lawyer in New Orleans may assist you after an accident:
Informing – Because the average person doesn't regularly encounter legal jargon, they usually aren't familiar with their unique rights. A lawyer can help you understand the driving laws in New Orleans, explaining whether you were or were not at fault.
Advising – Competing interests can quickly complicate the details surrounding an accident. The other party, witnesses, and insurance companies will all likely have different opinions on what happened. It's important to sort through the differing opinions with an expert. A well-versed car accident attorney in New Orleans will properly advise you.
Negotiating – Very few cases go to court, which means negotiation is an important part of the process of securing compensation. A reputable car accident attorney can handle these meetings with the other party, as well as their lawyers and insurance company. This gives you the opportunity to focus on your recovery.
Litigating – In the rare case that an agreement can't be reached through negotiations, you need an attorney to represent you in court. A lawyer who has walked with you throughout the entire process from day one will have the knowledge to bring forth a strong case. This may help secure the compensation you need for medical bills, damages, lost wages, and much more.
3 Signs You Need a Car Accident Attorney
Navigating the complexities of the legal system can be difficult, especially when you're trying to recover from an accident. The good news is, a New Orleans car accident lawyer can be incredibly helpful in these situations.
Here are three instances that definitely require legal representation after a car accident:
You were injured in the accident
Your passenger(s) were injured in the accident
There's significant and costly property damage
When these factors are at play in a car accident, there will be higher claims. This goes for both medical costs and vehicle repairs or replacement. Compensation to cover these expenses is crucial. An attorney's job is to look at all of the factors to ensure your settlement covers all of these costs, allowing you to get back to your life.
Alternatively, if you were in a minor accident, but feel overwhelmed by the claims process, you should also contact an attorney. There are times when insurance companies and other parties do not cooperate or act fairly. When you feel in over your head, it's important to ask for help.
What To Look For In A Car Accident Lawyer
Finding a car accident attorney in New Orleans is easy when you know what to look for. Likewise, most attorneys will provide free consultations. This allows you to have a few meetings and make a choice based on who made you feel the most comfortable.
It's also important to note that most attorneys will take your case on contingency. That means you won't pay anything upfront unless the attorney helps you win your case or reaches a fair settlement.
Here are important characteristics to look for in a New Orleans car accident lawyer.
Availability
Organization and availability are crucial when it comes to running a law practice. The attorney you work with should have lines of communication open at all times. Look for a law firm that has a team of legal assistants who are available to provide updates on your case when you need them the most. Likewise, you should be able to schedule a meeting within a reasonable amount of time if you need a face-to-face update.
Experience
Although education is important, nothing can compare to experience. Your team should have many years of work experience in the area of automobile accidents. This allows for a unique perspective and familiarity with traffic laws that are at play after a Louisiana car accident. It's also important to hire an attorney with extensive courtroom experience in the event that your case requires litigation.
Honesty
It's important to know the prospects of your case before things get underway. Your New Orleans car accident lawyer should be open and honest about the following:
What type of evidence it will take to build a strong case
How much compensation you should seek
Whether it appears you have any fault in the accident
Your attorney should be upfront about your case from day one. This will allow for the best possible settlement.
Positive reviews
The best compliment is a glowing reference. Search for a legal team that has great online reviews on websites like Avvo and Google, as well as positive testimonials.
When you read through reviews or talk with references, previous clients should note that the attorneys were honest and helpful. As previously mentioned, you also want to look for lawyers who are known for being present and ready to answer their client's questions with minimal follow-up time.
Huber Thomas Law: Your Partner After a Louisiana Car Accident
After an accident, you need the best car accident attorney New Orleans has to offer. Here at Huber Thomas Law, we provide legal assistance that is approachable. Our goal is to help make sense of the jargon and walk you through every step of the process. Here is what sets us apart from the competition and makes us the best team in town.
Our process and approach
The collaborative team at Huber Thomas Law has recovered millions of dollars in settlements for our clients. Our unique approach allows us to build cases that result in fair and equitable outcomes.
Although you will have a specific attorney assigned to your case, you will benefit from an entire team of lawyers. By joining together with multiple unique viewpoints and skillsets, our entire team contributes to the end goal. This helps us take your case to the next level.
Further, we have a reputable portfolio of crash experts. These individuals help us recreate scenes, while also shedding light on the unique elements of a crash. This is particularly important in the event that your case goes to court.
Case victories
As previously mentioned, the majority of cases involving car accidents settle outside of court. In fact, 95% of them reach a conclusion through negotiations. Court battles are expensive and time-consuming, which is why it's never the preferred route.
That said, we are committed to securing fair settlements for our clients, no matter what it takes. We prepare for every case as if it will go before a judge or jury to ensure maximum power at the negotiating table.
For a quick view of our success in the courtroom, consider the following case victories:
Our attorneys have litigated hundreds of cases arising from automobile accidents and secured millions of dollars on behalf of our clients. We have taken numerous cases to trial, and based on our depth of experience, we are always ready to pursue litigation to protect our clients
Call Huber Thomas Law Today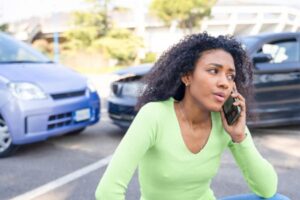 If you are caught up in the aftermath of a car accident, legal representation may help you secure the settlement you deserve.
At Huber Thomas Law, we offer a free and confidential consultation in order to assess your case. We represent clients in Louisiana, Texas, Mississippi, and other states across the country.
Schedule a meeting today to find out more about how our team can help you.
From festivals to football games, it seems there are always opportunities to enjoy alcohol in Louisiana. Unfortunately, there are people who take the risk of getting behind the wheel after drinking. The results of drunk driving accidents can be devastating, often resulting in serious injuries and even death.
At Huber Thomas & Marcelle, our attorneys always aim to remind people the cost of drinking and driving is too high. However, even with the best intentions, we can't control everyone else on the road. If you notice a driver has little control over their vehicle or delayed reactions, they may be under the influence.
Accidents with drunk drivers require a timely response. Here's what you should know if you ever find yourself in this serious type of incident.
How Common Are Accidents with Drunk Drivers?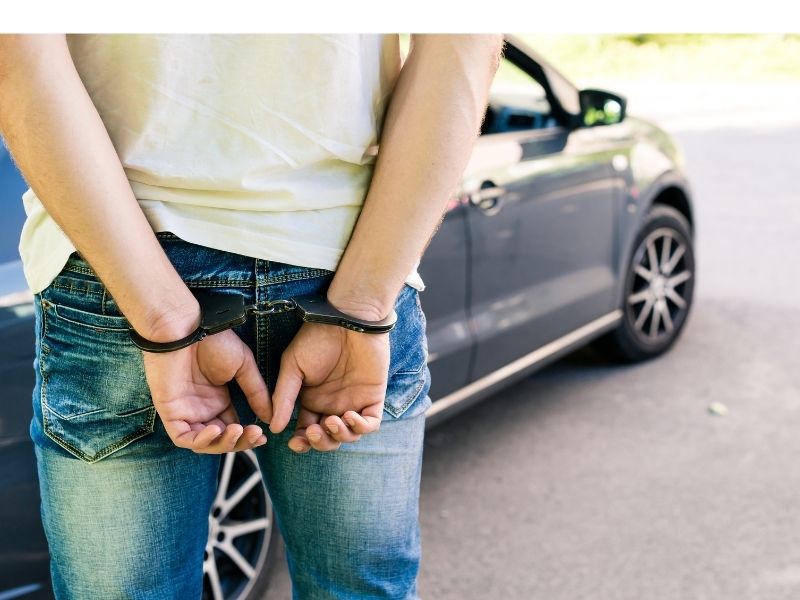 According to the National Highway Traffic Safety Administration (NHTSA), 28 people die in drunk driving accidents every day. That amounts to one person every 52 minutes. While this is on a national level, the numbers aren't much better in the state of Louisiana. In fact, authorities recorded 216 alcohol-impaired fatalities and close to 6,000 DUI arrests in 2018.
How do drunk drivers cause these accidents? Every situation is unique, but we know that drinking alcohol can cause blurred vision, delayed reactions, and poor coordination. Some common types of drunk driving accidents include:
Wrong-way accidents where drunk drivers can't accurately comprehend which side of the road to drive on
Head-on collisions resulting from drowsy drunk drivers who veer into oncoming traffic
Rear-end accidents because drunk drivers can't accurately determine distances
All of these drunk driving accidents can have deadly consequences. Likewise, it's not uncommon for pedestrians to fall victim to drunk drivers who don't see them crossing the road.
When someone makes the decision to drive impaired, they aren't just putting their own life at risk. Everyone on the road can fall victim to their actions. When do most drunk driving accidents happen? According to Department of Transportation research, 31% of fatal drunk driving accidents take place over the weekend. Further, drunk drivers are most likely to be on the road between midnight and 3:00 a.m.
What to Do If You've Been in An Accident with A Drunk Driver
A car accident is always frightening, regardless of the details, but accidents with drunk drivers are even more challenging. Try to stay calm and follow these steps to secure your physical and financial safety.
Take note of important identifying information
If you suspect the driver in an accident is drunk, it's important to jot down identifying information.
It's not uncommon for drunk drivers to flee the scene of a crash. This is why it's critical you take note of the make, model, and color of the vehicle, as well as the license plate number.
If you can see what the driver looks like, even better. These details will help you if the driver does leave the scene before police arrive.
Call the police
Next, find a safe place to park while you call for help. Make your way to the shoulder of the road or an adjacent parking lot to ensure you're out of traffic. If the accident has occurred at night, remember to turn on your hazard lights for increased visibility.
Call 911 and ask for an officer to come to the scene. If you or someone has been injured, tell the operator that you also need emergency medical assistance. If you suspect the driver is drunk, share this information with the 911 operator on the line.
Gather any details and evidence
Again, if the driver appears to be under the influence, it may be difficult to communicate in a constructive way. If they are cooperative, ask to take a photo of their driver's license and insurance card. You can also exchange contact information.
Take photos or a video of the crash from different angles. Include close-up images of damage, as well as a video of the entire scene to provide context. Don't forget to take photos of skid marks, debris, and other details.
If there are witnesses in the area, gather their contact information and try to record a statement about what they say. This testimony may be important later in the event of a lawsuit.
Seek medical help
Even if you feel completely fine, it's important to see a doctor for a thorough check-up. Some injuries and medical issues may seem non-existent or minimal at first due to shock, only to worsen later. X-rays and other tests can confirm whether you need medical treatment.
If you are suffering from injuries, be sure to keep detailed records of your medical appointments. Bills can add up quickly and you'll need a paper trail to get compensation from insurance companies.
Call your insurance company
Let your insurance company know that you've been in an accident without providing too many details. Your attorney can provide the necessary information later. Likewise, do not agree to speak with the other party's insurance company yet.
Hire drunk driving accident attorneys
The aftermath of a car accident is stressful, especially if the other party was intoxicated. In addition to facing a lawsuit from you, they are probably handling DUI charges (and possibly injuries).
By hiring an attorney, you're actively protecting yourself, especially if you're in one of the following situations:
You or a passenger in your vehicle was injured
The other party was injured or killed
There is costly property damage
As experts in the field, lawyers can secure the compensation you need to cover property damage and medical bills. The process is less daunting when you have someone in your corner fighting for what you deserve.
From crawfish boils to Mardi Gras parties, there is so much fun to be had in Louisiana. If you're feeling tipsy after, call a friend, rideshare, or a taxi to pick you up. The risk of drunk driving is too high, as the consequences could be deadly or life-altering.
Beyond the seriousness of an accident, drunk driving is a misdemeanor charge in Louisiana, commonly referred to as a DWI. Penalties for a first offense may include:
10 days to 6 months of jail time
$300 to $1,000 in fines
Judge-ordered ignition interlock devices (IIDs)
License suspension
In short, driving while drunk is simply not worth it.
Huber Thomas & Marcelle: Your Drunk Driving Accident Attorneys
Most accidents with drunk drivers have devastating results. Perhaps a loved one was killed or you sustained life-altering injuries. Whatever situation you're in, the drunk driving accident attorneys at Huber Thomas & Marcelle can help. This is not a time when you should have to deal with insurance companies or documents full of legal and medical jargon alone. You need a team you can trust to walk you through the process of getting the compensation you deserve.
Our Approach
An in-depth investigation is the key to securing a victory in the courtroom. Along with police reports and expert witnesses, our team will complete a collision reconstruction. This helps everyone see the extent of an accident and the resulting injuries.
Further, we always schedule interviews with other parties, including doctors, police officers, and witnesses. This important documentation is essential to proving the extent of an accident that has caused serious harm.
Courtroom Success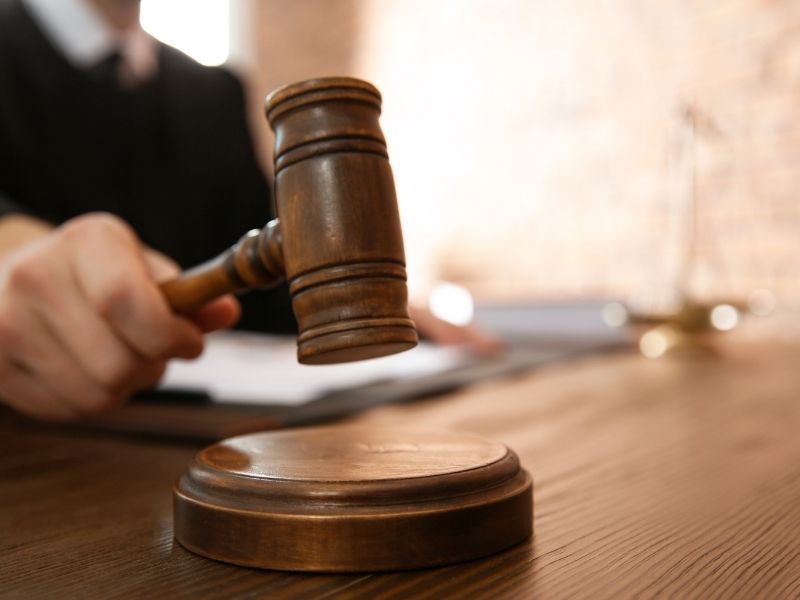 Most cases involving car accidents will settle outside of court. This is simply due to the expensive and time-consuming nature of a lawsuit. However, the seriousness of drunk driving accidents can often lead to a more prolonged process. Our drunk driving accident attorneys prepare for every case as if it is going before a judge or jury to ensure excellent preparation.
Our previous case victories demonstrate our intensive approach to pursuing fair settlements for our clients. The team at Huber Thomas & Marcelle has litigated hundreds of cases arising from automobile accidents, resulting in millions of dollars for our clients.
Here's a look at some of our courtroom success stories:
$2.3 million for a woman who was injured when an airport shuttle van moved while she was boarding
$1.6 million as a result of a jury verdict for a client who underwent back surgery after a car accident in Jefferson Parish
Because of our advanced experience, we are always ready to take a case to trial and fight for our clients. If you or someone you care about is coping with injuries after a drunk driving accident, we can help. To discuss the details of your case, schedule a complimentary consultation today.