Business Torts & Litigation
Business torts refer to wrongful acts against business entities. While the situation is often intentional, some issues can arise out of simple negligence or recklessness. Either way, these disputes can result in financial loss. At Huber Thomas Law, our attorneys have the experience necessary to assist in these sensitive matters. Here's what you should know.
What Are Business Torts Cases?
A tort is defined as "an act or omission that gives rise to injury or harm to another and amounts to a civil wrong for which courts impose liability." In the context of business torts cases, "injury" describes the invasion of any legal right. "Harm" is a loss or detriment that an individual suffers. While these are usually not criminal offenses, some business torts and crimes may lead to criminal charges.
In simple terms, business torts cases refer to wrongful actions against a business. While it's often a financial injury, the loss may also be related to reputation, competitive advantage, or market share. This is why business torts are also commonly referred to as economic torts. If your business has been financially harmed through intentional or negligent acts of an individual (or another business), you may be able to seek monetary damages in civil court.
The Different Types Of Business Torts
In general, business torts refer to any unlawful act that prevents a business from operating in the manner it normally would. This broad definition means there are many different types of business torts cases, including, but not limited to:
Tortious interference: Interference with the contract or business relationship of another party
Restraint of trade: Unlawful acts that hinder another party from conducting business as it usually would
Theft of trade secrets: Theft or sharing of proprietary information that companies typically seek to protect
Fraudulent misrepresentation: When one party falsely or recklessly misrepresents their position in the context of a contract, leading to injury of another party
Trade libel: Defamation of a business organization through the publication of untrue statements that lead to financial loss
Commercial disparagement: A form of defamation that involves false and damaging statements about a business organization that are published
Most business torts cases involve damage to intangible things like relationships, reputation, or operations. Because of this, financial losses are often just projections.
Find Help For These Business Torts Cases
Business torts and crimes are an incredibly complex area of the law. There are also many overlaps in cases that blur the lines with other areas of study. Our team of business torts attorneys can sort through the details of your case to pinpoint the most important parts of your case. These are some of the most common disputes we can assist with.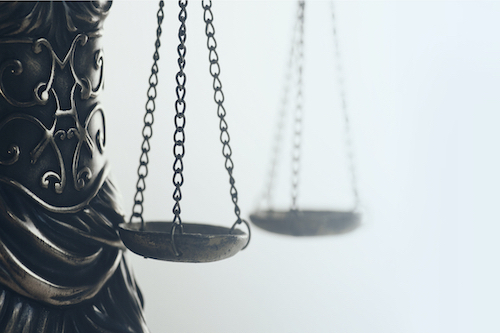 Commercial disputes
Complex commercial disagreements require dedicated knowledge and experience. At Huber Thomas Law, we have tried commercial cases in state and federal courts across the U.S. These are some of the circumstances that may lead to a commercial dispute:
Breach of contract
Violation of fiduciary duties
Breach of trust by a business partner
Fraudulent transactions
Breach of confidentiality or a nondisclosure agreement
Trademark infringement
Whistleblower cases
False advertising
Don't see your issue listed here? Please note, that any tort issue that threatens the health of your business may require appropriate legal action. Our combined skills and resources allow us to see each business client's case with clarity. Get in touch with our team of business torts attorneys to find out how we can help you build a compelling case.
Deceptive trade practices
A trade secret may include commercial or technical information that gives a business a certain advantage over competitors. Some examples include a unique manufacturing process or a new formula for a chemical compound. Trade secrets can also include marketing information, including lists of customers. When this information is unlawfully shared, you may have grounds for a business torts case.
Further, deceptive trade practices are covered extensively under most state laws. These issues may include:
False representation of goods, certification, benefits, quantities, and sponsorship
Falsely stating that certain services, repairs, or replacements are required
Advertising goods or services that are unavailable
Selling counterfeit products
Resetting or disconnecting the odometer of a vehicle to reduce the number of miles displayed
All of these issues can and should lead to a thorough investigation. If you'd like to discuss the details of a fraud or unfair and deceptive trade practices dispute, Huber Thomas Law can help.
Professional liability
Professional liability claims come up in a variety of situations. Any licensed professional is expected to use a reasonable amount of care when it comes to their work, whether it's for the general public or a business. From accountants to insurance brokers, the public depends on specialized services and expert information.
These are some of the professional liability claims that we can assist you with:
Medical malpractice cases
Legal malpractice cases
Contractors' professional liability
Financial advisors' liability
This list is just the beginning, so it's best to reach out to Huber Thomas Law with any questions. Professional negligence cases often require extensive documentation and technical detail. We have the knowledge, experience, and a network of technical experts to build effective business litigation cases.
Construction disputes
From large commercial projects to residential construction, disagreements can arise due to unique complications. This is just a glimpse at some of the complex issues that lead to construction disputes:
Violation of a contract
Construction defects
Change orders
Delays
Disruptions
Termination
At Huber Thomas Law, we are proud to represent many commercial and residential construction companies. We also have extensive experience working with developers, owners, suppliers, architects, and engineers. We've successfully resolved construction disputes through mediation, arbitration, and trials in both state and federal courts.
Have You Been A Victim Of Business Torts And Crimes?
When your business is on the line, the weight of a business torts case can be burdensome. If you believe you've been a victim, it's time to follow a few important steps.
First, thorough documentation will be necessary. In the coming days, take some time to gather the various contracts and other agreements that are in question. Collect any written communication in the form of emails or text messages. It doesn't hurt to include any notes taken during various phone calls.
Collecting and documenting as much information as possible is important because you will need to prove you or your business were harmed. The harm can be intentional or based on negligence or recklessness. But in general, you will need to prove:
The other party had a duty
They breached their duty
Their action caused measurable harm or loss for your business
Once you have sorted through the information needed to answer these questions, it's time to find help. Take all of this critical information to our reputable business torts attorneys. This is the best way to determine whether you have a strong case with options for seeking compensation.
Find Expert Help At Huber Thomas Law
At Huber Thomas Law, we believe in taking a collaborative approach to every case. This gives our clients a chance to benefit from a team of business torts attorneys with diverse experience. While you will certainly have a specific lawyer assigned to you, our team-based approach provides the best possible outcomes.
The reality is most cases settle outside of court to avoid the time and money the legal process demands. That said, our team will still go to great lengths to prepare for every case as if it's going to trial. From extensive research to expert witnesses, we take this preparation very seriously. In the event that your case does proceed to a hearing, you can feel confident that we are fully ready.
We've helped our clients recover millions of dollars in a range of different case victories, including:
A $5.7 million award for a business owner who was unjustly written out of a business deal by his partners
$3 million for a client who suffered extensive damages from a failed joint business venture
$42 million for victims harmed by home health companies and physicians committing Medicare fraud
If you would like to learn about how we can help you, we encourage you to read more about our previous case victories.
Learn More
Our business torts attorneys know how much is on the line when you have a professional or business-related issue. When you partner with us, you can trust that we will be there for you every step of the way. The litigation process can feel overwhelming, but we know what it takes to create a compelling case.
At Huber Thomas Law, we want to secure the compensation you deserve. In many cases, you won't have to pay anything until we win your case! We represent clients in Louisiana, Texas, Mississippi, and nationwide.
If you'd like to discuss your business torts case, contact us to set up a free consultation.