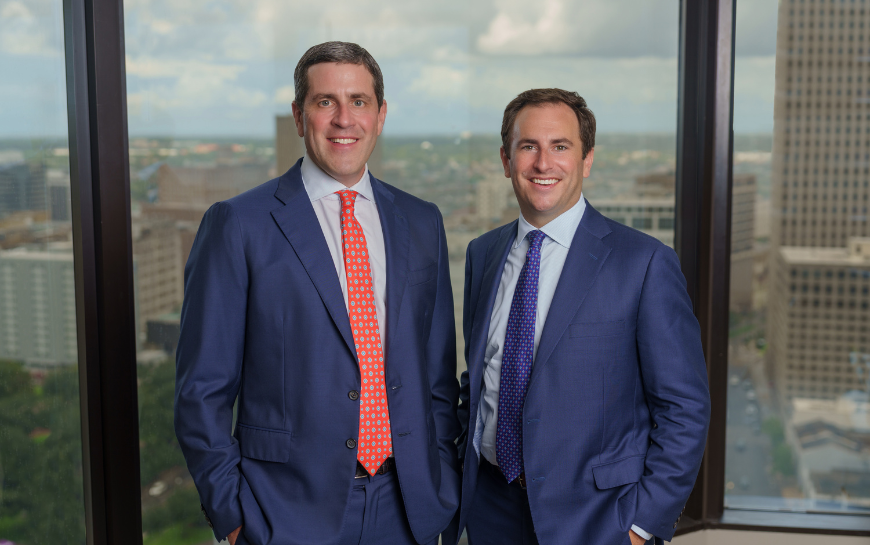 About Our Personal Injury Lawyers
At Huber Thomas Law, we know that when a car accident or traumatic injury happens, your world changes. After seeing through many handled cases and working with countless personal injury clients, we don't say that lightly. Everything that used to seem important no longer does. Your concerns shift, immediately and irrevocably.
Unfortunately, on this day, you suddenly also have to juggle countless insurance and legal documents. It's a lot. It's overwhelming. And sometimes it's deliberate.
Legal Guidance, Brought Down To Earth
Insurance and financial forms are often full of legal jargon that simply doesn't make sense to the common person. They're unnecessarily complex, especially when a single word can make or break your case when complicated matters arise.
After an accident or injury, you need the best New Orleans personal injury attorneys on your case. We're dedicated to providing legal assistance that makes sense, for every person and every matter.
At Huber Thomas Law, we pride ourselves on being tireless advocates for our clients. We make it our mission to clearly explain everything you need to know. We're always available if you have questions. You can expect help from a team of attorneys with a proven record of success. And, in many cases, you don't pay anything unless we win your case.
Proven Courtroom Success
When you work with the personal injury lawyers at Huber Thomas Law, you're working with some of the field's leading professionals. We're proud to say that we've recovered hundreds of millions of dollars for our clients, including numerous handled cases taken to trial. Our law office has worked with clients affected by the BP Deepwater Horizon explosion, Hurricane Katrina, and more.
At Huber Thomas Law, we prepare for every case as if it's going to trial. We work with world-class expert witnesses to provide testimony. It gives you that necessary edge you need at the negotiating table during a complex case.
Among our lawyers, we've received the Louisiana Super Lawyers Rising Star award and the Martindale Hubbell AV Preeminent Peer Review award. Our team also consists of tireless advocates for legal innovation. They've led that charge with leadership roles in the Louisiana State Bar Association, the United States Attorney's Office, and beyond.
Why We're Different At Huber Thomas
There are a few reasons for our success. It starts with you.
We draw on our combined experience because we know each of us brings different strengths to the table. We know that when faced with pursuing litigation, on that day your world changes, you need a team you can trust. We are honored you come to us for legal help. We practice every case with integrity and are committed to exceptional client service. It also means you'll never have to wait long to get an answer. We return most calls within 24 hours or less.
Our experienced group of plaintiff attorneys handles a variety of cases, including:
You can find more information about our practice areas here, or read answers to some of our most frequently asked questions here. In addition to Louisiana, members of our team are licensed to practice in Mississippi, Texas, Washington D.C., and New York.
If you'd like to discuss the details of your case, please contact us.