Boats, Vessels, And Other Maritime Injuries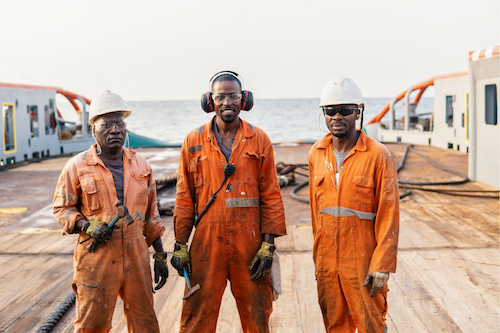 Working on the water is one of the most lucrative and rewarding jobs you can have, but it's also one of the most physically and sometimes psychologically demanding jobs in the U.S. Even if your time on the water is spent at leisure, you know that the sea can be a risky place to be. If you get injured working or recreating on the water, it's important to know your rights. Maritime injuries are covered under specific laws and conditions. If you are injured while at sea, here's what you need to know.
Find Help If You've Been Hurt On The Seas
Whether you're suffering from a personal injury after a boating accident or suffered an injury on the job, our team at Huber Thomas Law understands these complex cases.
Laws that cover injuries on land do not necessarily apply to seamen, defined as masters or crew on a vessel on navigable waters, or recreational boaters. Knowing the differences can help you protect yourself in case of maritime injuries. As a Louisiana law firm, we have extensive experience in this part of the law.
If you've been hurt, contact us today to discuss your case. We represent clients in Louisiana, Texas, Mississippi, and nationwide.
What Is A Maritime Injury?
Maritime injuries are injuries that impact seamen or someone recreating on U.S. navigable waters. These can occur on a vessel, near the vessel, when moving from one vessel to another, and on or under deep water drilling platforms.
Some types of maritime injuries can be caused by:
Diving
Explosions
Faulty equipment
Crane failure
Electrocution
Vessel collision
Line handling accidents
Slip and falls
Personnel basket transfer incidents
Helicopter crashes
What Are the Most Common Maritime Accidents and Injuries?
In Louisiana, commercial fishing has the highest rate of fatal injury out of any other occupation in the state – nearly four times higher than the average rate of fatal injury of all other occupations.
The fatality rate for oil rig workers is nearly seven times higher than the average fatality rate of other industries, too. Maritime professions and recreation are dangerous and can lead to serious injuries and even death.
Here are some of the most common maritime accidents and injuries.
Slip and fall
Slip and fall injuries are some of the most common maritime injuries due to the nature of the work. A ship's deck can become covered with water, making for uncertain footing; shifting seas might cause a fall; or improperly stowed equipment or lines can get tangled underfoot.
Regardless of how it happens, these maritime injuries lead to incidents like broken bones, spinal cord injuries, paralysis, and head injuries.
Falling overboard
Falling overboard, especially in choppy waters or during bad weather, is an unfortunately common maritime injury. Falling overboard can result in serious injury, including spinal cord damage and traumatic brain injury. It might even lead to death.
Repetitive motion injuries
Working on the water is lucrative work, but it's also physically demanding. Repetitive motion injuries are common in every industry, but they are particularly common in the maritime trades.
Without proper safety gear, regular breaks, and appropriate training, the possibility of sustaining a repetitive motion injury is high if you work on the ocean.
Injuries at docks and piers
Transferring people and supplies, coming into port and securing the vessel, connecting with an oil rig: these are three of the most accident-prone times on navigable vessels. Maritime injuries at docks and piers can occur at any time – when a crane loses a load, a walkway collapses, or in a collision with another vessel or with the dock.
The amount of activity at docks and piers also makes this type of maritime injury a risk for both longshoremen and seamen aboard a vessel.
Injury due to negligence
Arguably the root cause of nearly every maritime injury, negligence, includes working on a vessel without proper training or safety precautions. Negligence is also the cause of injury when excessive working hours or inadequate staffing makes working conditions unsafe.
What Laws Govern Maritime Injuries?
As personal injury attorneys in the same state as the largest port in the U.S., Huber Thomas Law know that different laws govern maritime injuries.
Because of the nature of their work, maritime workers are not covered by traditional workers' compensation laws when they are injured. It is also important to note that OSHA regulations are not enforced on any vessel that is subject to inspection by the U.S. Coast Guard.
Fortunately, there are specific laws governing maritime working conditions to protect seamen.
General maritime law
General maritime law provides for workers who get injured at sea in that employers are responsible for the worker's maintenance and "cure benefits" while they recover. Maintenance includes a seaman's room, board, and basic living expenses, while the "cure benefits" are the actual medical expenses such as treatment, rehabilitation, and other medical bills. These two benefits must be provided until the seaman is able to resume their duties.
General maritime law also allows for a seaman to pursue financial compensation if they can prove that their injuries were caused by a vessel that was unseaworthy. A vessel may be deemed unseaworthy if any of the following conditions exist:
Unsafe working conditions
Excessive working hours
Lack of (or improper) training
Slipping or falling hazards
Inadequate staffing
There are other conditions that might cause a vessel to be unseaworthy, but these are the most commonly covered under general maritime law.
The Jones Act
The Jones Act, 46 U.S. Code § 30101, covers any seamen who spend 30% or more of their time on any navigable vessel, from a dinghy to an oil platform, supply boat to a cruise ship. This navigable vessel can be docked but must be seaworthy (not vessels under construction, but vessels being repaired are also included as navigable).
Everyone on board the navigable vessel is protected under the Jones Act, including:
Fishermen
Cooks, bartenders, servers, stewards
Stewards
Deckhands
Engineers
Mates
Captains
Drillers
Pilots
Divers
Anchors
If a seaman is injured due to an employer's negligence, they may be entitled to benefits under this act.
As with general maritime law, the Jones Act covers maintenance and cure benefits, but it goes further. Seamen who need to claim pain and suffering, loss of future income, or punitive damages can pursue these claims through the Jones Act if they and their injury are qualified.
It's important to note that dockworkers and others who spend the majority of their time on land are covered by the Longshore and Harbor Workers Compensation Act – not the Jones Act.
What To Do If You've Been In A Boating Accident
When you've been in a boating accident, either recreationally or as a professional seaman, you need to take the following steps to care for yourself and protect your rights.
1. Get help
Even if you have no visible injury, it's crucial to get medical attention. The adrenaline after boating accidents and maritime injuries can camouflage serious conditions such as whiplash, back injuries, and concussions.
2. Let your employer know
If the injury occurred while you were on the job, informing your employer of the injury or incident is the next step. You may inform your immediate supervisor first but follow up to ensure that your employer is aware of your injury. In some cases, coworkers who were witnesses to the injury may also report.
3. Contact insurance
If you have insurance – either personal insurance for your vessel or insurance through your employer – get in touch with them as you get medical help for your injury. This will open up a file for the incident, too.
4. Gather information
Even if you feel that your employer will be responsive and provide the medical care and compensation that you are due, gather any information or evidence of your injury. This includes not only medical records about the injury but also photos of the area in which the injury occurred, along with any machinery or equipment that may have contributed to the injury.
5. Discuss your case with an attorney
Sustaining a maritime injury can be a confusing and uncertain time. It's crucial that you reach out to a qualified personal injury attorney who specializes in maritime injuries. Until you do, don't sign anything, and do not talk about the specifics of your case or your injury with anyone except your attorney.
Find Maritime Injury Attorneys at Huber Thomas Law
With locations in New Orleans and Houston, Huber Thomas Law has maritime injury lawyers with experience in these unique cases. We've had nearly $123 million in victories in court already, including a ground-breaking $4 million settlement for a seaman working on the Deepwater Horizon.
We believe in personalized service that does away with complicated jargon and helps you to understand your rights. We prepare for each case as though we are going to trial and work as tireless advocates for our clients.
Learn More
Huber Thomas Law is dedicated to helping our clients get full and fair compensation if they suffered due to a maritime injury. We approach every case as if it's going to trial, taking a team approach and acting with integrity every step of the way. Our team is responsive and ready to provide proven legal advice and representation to those who have suffered injuries offshore.
If you'd like to discuss the details of a maritime injury case, please contact us for a free consultation. We represent clients in Louisiana, Texas, Mississippi, and nationwide.