When you find yourself in the midst of a life-altering crisis, you need a trustworthy attorney in your corner. From car accidents to premises liability, Huber Thomas has a team of lawyers who are ready to assist in a range of different situations. We want to simplify the legal process, helping you navigate each critical step. Here are our law areas of practice.
Personal Injury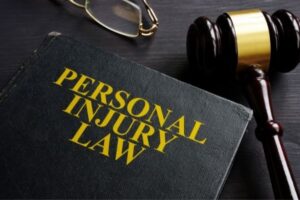 Accidents happen everywhere, every day. From a simple slip and fall to a freak accident, a personal injury case arises when someone may be legally responsible for the harm done. In some cases, this comes down to simple negligence. Other issues arise from reckless conduct. Regardless, when medical bills start mounting, you may be entitled to compensation. These are some of the most common personal injury cases we see.
Automobile Accidents
Car accidents happen everywhere, every day. While some may be small fender benders, others can have catastrophic results. At Huber Thomas, we can assist you with the complex legal issues of an automobile accident. Not sure if you need a lawyer? Here are three situations that require professional representation:
You or a passenger in your vehicle were injured
Anyone in the accident was severely injured or killed
There is significant property damage
To learn more about how we can help, or to discuss the details of your case, schedule a free consultation.
Trucking Accidents
Among the most dangerous and deadly situations on the road, large trucks are often involved. The size and weight of semi-trucks and other large trucking vehicles make them difficult to navigate, especially during times of inclement weather or traffic.
Trucking accidents can quickly become complicated due to the number of parties involved. In addition to the truck driver, the company they work for will most likely get involved. State agencies, insurance companies, and even truck manufacturers may also play a role. An aggressive approach is necessary to receive the compensation you deserve.
At Huber Thomas, we can navigate these issues for you, giving you more time to rest and recover.
Rideshare Accidents
As companies like Uber and Lyft continue to replace taxis and other traditional types of transportation, accidents in these situations have become more prevalent. Because they're a new area of the law, it's important to hire a lawyer with experience in these types of cases.
At Huber Thomas, we aren't afraid to go up against these rideshare companies to secure the compensation you deserve. We will help you navigate insurance claims, hospital bills, and much more. Our goal is to strengthen your case and help you move on with your life in a timely manner.
Motorcycle Accidents
Motorcycle riding is vulnerable by nature. When you aren't surrounded by an enclosed vehicle, injuries are more likely to occur in an accident. In most cases, drivers in cars violate the right-of-way of motorcycle riders. This is why the reconstruction of an accident is essential in this type of situation.
The motorcycle accident lawyers at Huber Thomas will help you build a strong claim against the other party. We are proud to say that we have helped countless clients secure millions of dollars in compensation after accidents of this nature.
Bicycle and Pedestrian Accidents
Walking and bicycle riding are great forms of exercise, and in some cases, modes of transportation. While paths and crosswalks make it safer to share the road with vehicles, accidents are still common, especially due to an increase in distracted driving.
Unfortunately, accidents involving bicycles and pedestrians often have conflicting reports of what happened. An attorney can help sort through the details to prove your case. This is another area of the law where accident reconstruction is incredibly helpful. Everyone on the road has responsibilities. Our lawyers can hold people accountable when mistakes cause physical harm.
Boats, Vessels, and Maritime Injuries
Whether you've been injured in a recreational boating accident or while working a maritime job, it's important to know your rights. As a Louisiana-based law firm, we're familiar with accidents and injuries that happen on the water.
Maritime injuries typically occur on a vessel, near the vessel, when moving from one vessel to another, and on/under deepwater drilling platforms. From line handling accidents to diving injuries, there are laws that mandate compensation for seamen who are injured on the job.
Huber Thomas can assist you in navigating this type of lawsuit.
Premises Liability
Property owners have unique responsibilities, especially when it comes to commercial or multi-family housing units. These areas are open to the general public, which means they must be maintained in a safe manner.
These are some of the most common issues related to premises liability:
Slips and falls
Inadequate security
Swimming pool accidents
Dog bites
Inadequate maintenance
From breach of the duty of care to damages, there are certain standards necessary to prove fault in these instances. A skilled attorney will help you build a case that meets these important requirements.
Business Torts & Litigation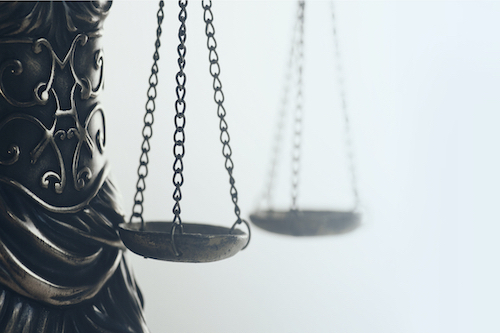 The definition of "tort" is "an act or omission that gives rise to injury or harm to another and amounts to a civil wrong for which courts impose liability. In a business setting, this often leads to financial injury, but it may also result in issues of reputation, competitive advantage, or even market share. The following are examples of business torts cases we can assist with.
Commercial Disputes
When two separate business entities have a legal issue, it is classified as a commercial dispute. Whether they are companies or individuals, these cases typically center around the following issues:
Breach of contract or breach of trust
Fraudulent transactions
Trademark infringement
Whistleblower cases
False advertising
Violation of fiduciary duties
At Huber Thomas Law, our goal is to support our clients and get their business operations back on track.
Fraud or Unfair and Deceptive Trade Practices
Trade practices refer to the policies, procedures, and confidential practices of a business. In most cases, these allow a business to have a certain edge over its competitors. These are a few of the most common causes or conflicts that arise when it comes to unfair or deceptive trade practices:
Misleading advertising
Overcharging or price-fixing
Commercial fraud
Defamation
Commercial misrepresentation
Don't see your particular issue here? If you believe you've been a victim of deceptive trade practices, give us a call. We can help you seek compensation to cover the damages.
Professional Liability
From doctors to accountants, we rely on professionals to assist us with specific services. When you choose to employ someone based on their expertise, they should deliver on their promises. Unfortunately, there are cases when these professionals take advantage of clients or act in a way that is negligent.
At Huber Thomas, we believe these people should be held accountable. With attention to detail and knowledge of effective business litigation, our attorneys can assist in a range of different professional liability cases.
Construction Disputes
The construction business is a complex industry with many different moving parts. Even with the best intentions and planning, it's possible to experience issues. Some are related to contracts, while others are due to poor craftsmanship. Here are a few examples of residential and commercial construction disputes:
Timeline delays
Design errors
Quality issues
Site conditions
Payment failures
Our attorneys have experience navigating and negotiating construction disputes. While we always prepare to go to court, we also pursue alternative dispute resolution in order to secure settlements in a timely manner.
Products Liability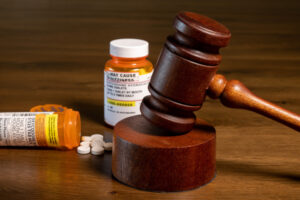 You likely buy items every day with the assumption that they'll somehow improve your quality of life. Whether it's for your health or for recreational purposes, products should be safe and dependable. When something goes wrong, resulting in illness, injury, or even death, product liability cases arise.
Defective Medical Devices
From insulin pumps to spinal cord stimulators, medical devices help improve or prevent various health issues. When these devices are defective, serious injury or illness can occur. In general, there are three categories of medical devices:
Class I: Low-risk devices (such as bandages)
Class II: Intermediate-risk devices (such as infusion pumps)
Class III: High-risk devices (such as implanted devices)
If you're dealing with the aftermath of using a defective medical device, we can help you build a case. Patients bear the burden of proof and are often up against large corporations with unlimited financial resources. A class-action lawsuit may be the best way to approach this type of case, meaning one lawsuit represents a large number of patients affected by the same device.  Huber Thomas can assist you in navigating this type of situation.
Product Liability and Unsafe Product Claims
Have you been injured by a product? Perhaps someone you love has become ill or has passed away due to an unsafe product. In these situations, it's important to secure compensation for lost wages, medical bills, and more.
These types of claims fall into one of the following three categories:
Design defect
Manufacturing defect
Warning or label defect
We're proud to say we've secured millions of dollars for clients in these exact situations. For example, Huber Thomas Law secured $1.2 million for the family of a child injured by a defective product sold at Wal-Mart.
Pharmaceutical Liability
Studies show that 66% of Americans use prescription drugs. Pharmaceutical companies typically take years to thoroughly test these medications before they go on the market. However, complications and dangerous side effects are still possible. While some are mild, others can be fatal. In some cases, errors in manufacturing or even prescribing can be at the center of a case. Here are a few examples:
Improper manufacturing
Inadequate warnings of dangerous side effects
Pharmacy mistakes including incorrect prescription or dosage instructions
Pharmaceutical liability cases can vary greatly due to the nature of prescription drugs. The team at Huber Thomas will help you determine whether your situation is grounds for a lawsuit.
Property Damage
Whether it's your home or a business, it's more than just a building. Property damage due to natural disasters can take away everything you've worked so hard to secure. Floods, hurricanes, tornadoes, and fires all have the potential to destroy your belongings. As a Louisiana-based company, we know this all too well.
Unfortunately, many insurance companies try to pay less than what is actually needed to repair or replace your property. At Huber Thomas, our lawyers know the complexities of property damage law and are ready to fight for what is rightfully yours. Don't let insurance companies delay or deny your claims.
We have extensive experience and a proven track record when it comes to hurricane litigation. In fact, we successfully handled breach of contract cases against insurance companies that failed to pay their policyholders fairly after Hurricanes Katrina, Gustav, Laura, Delta, and Ida. We have handled thousands of claims for both individuals and commercial entities, including jury trials and settlements in excess of $50 million.
Huber Thomas: Your Partner Through It All
The attorneys at Huber Thomas serve as tireless advocates when you need them the most. It's our mission to simplify the legal process, decoding the jargon and confusion that often comes with a lawsuit.
All of these law areas of practice demand attention to detail and extensive experience. At Huber Thomas, we're proud to offer both. In addition to Louisiana, members of our team are licensed to practice in Mississippi, Texas, Washington D.C., and New York.
Don't see the law areas of practice you're searching for? Are you unsure about whether you need an attorney in your specific situation? To discuss the details of your case, please contact us for a free and confidential consultation.