on the blog

When you suffer an injury due to someone else's  negligence , you may have grounds to bring a personal injury claim against them..  But you do not have an unlimited time to do so; you need to bring the action before the deadline for filing expires.  We call that filing deadline the "prescriptive period" here in Louisiana, while the rest of the country refers it as the "statute of limitations." Missing the deadline could mean that you are time-barred from bringing the claim altogether.

While other states allow injured parties to file suits as long as four years after the accident, in Louisiana, you generally have just one year to file a personal injury claim. That is why it is important to talk to an attorney sooner rather than later.  You do not want to lose out on the compensation you deserve due to personal injury statute of limitations.
What is the Purpose of the Personal Injury Statute of Limitations?
The main reason there are statutes of limitations is due to the erosion of evidence over time. If you are involved in a car accident today but do not bring a lawsuit for ten years, it would be difficult for either party to build a case.
They would likely not have access to witnesses, all physical evidence would likely have been destroyed, and their memory might not be clear about what happened either. The personal injury statute of limitations aims to ensure that both parties can build their strongest possible case so that justice can be served.
When Does the Clock Start on the Statute of Limitations
The "clock" of the statute of limitations generally starts ticking in most personal injury claims on the day the harm occurred. For instance, the date the collision happened in an automobile accident case.
What Happens if I File After the Personal Injury Statute of Limitations?
Although there are a few exceptions, you should know that  a court may dismiss your case if you bring a lawsuit after the  applicable statute of limitations period has expired. You could lose your chance to get a judgment ordering compensation for your losses and injuries.
What Are the Personal Injury Statutes of Limitations in Louisiana?
For most personal injury cases in Louisiana, you have one year from the date of the accident to bring the case. However, several exceptions to that general rule may apply.
What Are the Exceptions to the Personal Injury Statutes of Limitations in Louisiana?
Cases Involving Minor Children
The statute of limitations for accidents involving a child permanently injured by defective products begins on the child's 18th birthday, not the day of the event. Accordingly, regardless of their age at the time of the accident, they lose their right to submit a claim when they turn 19.
Multiple At-Fault Parties
The statute of limitations may be interrupted when a plaintiff  brings a personal injury claim  against one of several culpable parties before the deadline for filing. The plaintiff may then file a lawsuit against additional at-fault parties if an inquiry turns up further proof. A multi-vehicle collision is one illustration of this.
The Discovery Rule
After an accident, you can often quickly tell that you are injured and what caused that injury--consider an automobile or truck accident for example. Some injuries, however, do not have a "reasonably discoverable" underlying cause until years later.
When an injury or damage is not immediately obvious, the statute of limitations does not begin to run until the victim "knows or should reasonably know" that their injury is related to the person or entity that caused it. In other words, the victim must genuinely become aware of the problem before the time begins to run.
This is known as "the discovery rule," and it frequently applies to situations involving defective products, exposure to dangerous substances, and medical malpractice. A good example of this would be a products liability case where a particular chemical compound caused a plaintiff to experience injuries that were not immediately apparent.
Other Exceptions to the Statute of Limitations
Various other exceptions could apply, including:
The plaintiff is deemed mentally incompetent
The claimant is a prisoner
The accused filed for bankruptcy
The defendant is not within the state's or the county's purview
Negotiations for a resolution are still going on between the two parties
Your injury attorney can help you determine if your case qualifies for one of the exceptions.
Does the Personal Injury Statute of Limitations Apply to Wrongful Death Cases Too?
Yes. However, there is one main distinction. While the clock on a typical personal injury case will begin on the date of the injury, a wrongful death case's clock begins on the date of the death.
For example, if your loved one suffered an accident on June 1st but survived for another six months, the clock to file a wrongful death case would start on the date of their death – not on the June 1st date of their accident.
Timely Lawsuits in the State of Louisiana
It's important that you act quickly if you want to file a personal injury lawsuit in the state of Louisiana. Your inability to file in a timely manner ultimately hurts you and your family if you're seeking compensation for your damages.
If you believe you have grounds for a personal injury case, it is in your best interest to contact an attorney as soon as possible. If you have questions about statutes of limitations, or a personal injury claim, we at the Huber Thomas, LLP want to hear from you.Feel free to contact us with any questions you may have at 504-274-2509.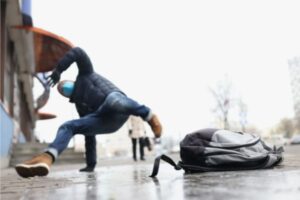 If you have been involved in an accident, you need the best possible representation on your side. Many people in this position have never needed an attorney before and are unsure how to find the right one. Continue reading for simple tips to help you find the best personal injury attorney in New Orleans.
1. Choose a Trial Attorney Even if You Do Not Expect Your Case to Go to Trial
95% of personal injury disputes are settled outside of court. This might lead you to assume you do not need a trial attorney. The fact is that while it is much more likely that you will not need an attorney with trial experience, you do not want to find yourself facing a trial with an attorney who is not prepared to take it on.
Working with a trial attorney assures you have choices and adaptability if the case cannot be negotiated as planned. It means you can be confident and dominate at the negotiation table, knowing you have your bases covered.
Most personal injury victims do not want to take their case to court because it costs more money, takes more time, and juries can be unpredictable. However, remember that this is true of the person or company you are suing, too.
Opposing counsel will be more inclined to offer a reasonable settlement if they know that your team is prepared to litigate the matter. We strongly suggest collaborating with a personal injury attorney in New Orleans who has the self-assurance to succeed at trial and obtain compensation if the case does go to court.
2. Have a List of Questions Ready to Go
You can learn a lot about an attorney by reading through their website, but you'll likely have additional questions. Before you set up a consultation, ensure you have a list of questions to which you need answers. Some questions we suggest asking include:
Have you taken on cases similar to mine?
What types of outcomes have you had in cases similar to mine?
How long do you think the case will take to resolve?
Will I be dealing with a single attorney, or will I have your entire law firm behind me?
How many years of experience do you have?
What do you think the strengths and weaknesses in my cases will be?
These are just a few of the general questions we recommend asking. You can also ask questions specific to your case. Just remember that an initial consultation is not a full strategy session. The attorney in question will not have access to all the facts, will not yet have spoken with expert witnesses, and will only be able to briefly review your case. That said, they should have enough information to give you a basic game plan.
3. Know What You Don't Want to Hear
Ideally, your personal injury attorney in New Orleans will be straightforward and honest from the beginning. If they make promises that they can obtain a certain outcome or assurances that they can absolutely complete your case within a certain time frame, you should leave and find someone else.
The truth is that even the best attorney in the world cannot guarantee an outcome. You want someone who will fight tirelessly for you and who will be honest about the likelihood of the best possible outcome. You need an attorney you can trust.
4. Choose an Attorney Who Can Help You Handle Your Medical Bills
If you do not believe that your insurance company will pay 100% of your medical bills, and you are facing significant medical bills due to an accident in which someone else was negligent, you should contact an attorney immediately.
At Huber Thomas Law, we will work with nearby hospitals, healthcare organizations, and your insurance while preparing for your case. We can help you navigate the complexities of your medical expenses, insurance claims, applications for government assistance programs, such as Medicare or Medicaid, and if you were injured at work, Workers' Compensation claims.
We know that you already have a lot on your plate after suffering a catastrophic injury. Huber Thomas Law will help with your legal and financial concerns so you may concentrate on getting better.
5. The Law Can Be Confusing – Your Personal Injury Attorney in New Orleans Shouldn't Be
Financial and insurance documents frequently include legalese that the average individual cannot understand. They are needlessly intricate, especially when a single word can make or break your case.
At Huber Thomas Law, we take great pride in being tenacious defenders of our clients. Our goal is to thoroughly explain everything you should know. If you have any questions, please get in touch with us anytime. A group of attorneys with a track record of success will be able to assist you. Additionally, you frequently don't pay anything unless we prevail in your case.
6. Their Payment Requirements Should Be Clear
It is often the case that personal injury attorneys take a case on a contingency basis. This means that there is no upfront cost. Their fee comes from the settlement or jury award they secure for you. In many cases, if they do not win your case then you will not owe them anything.
However, there are exceptions. However the attorney charges, whether hourly, on contingency, or per case, they should be clear about payment before you hire them. They should give you a fee schedule, if applicable. They should answer any questions you have about how and when you will be charged.
If you meet with an attorney who does not give you clear, direct answers to questions about money then they are not the right attorney for you.
At Huber Thomas Law, we take the majority of our cases based on a contingency fee, and thus we recover our fees at the end of the case and only if there is a settlement or trial verdict.
You Have Already Found the Best Personal Injury Attorney in New Orleans
You deserve the best personal injury attorney in New Orleans offer after an accident. We offer approachable legal advice here at Huber Thomas Law. We want to assist you in understanding the terminology and guide you through each step of the procedure. Our team is the best in town, and many factors differentiate us from the opposition.
Trust Our Legal Methods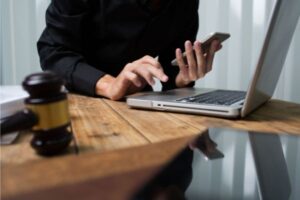 Huber Thomas Law's interdisciplinary team has successfully recovered millions of dollars in settlements for our clients. Our distinctive strategy enables us to construct arguments that lead to just and equitable resolutions.
Despite having a particular lawyer assigned to your case, you will gain an advantage by having a whole team of attorneys on your side. Our entire team works together to achieve the final objective by bringing a variety of distinct perspectives and skillsets to the table, which assists us in advancing your case.
Our Impressive Track Record Speaks for Itself
The majority of personal injury cases are resolved out of court – 95 percent settle their differences through negotiation. Court battles are seldom the best option because they are costly and time-consuming.
Having stated that, we will stop at nothing to obtain just compensation for our clients. To ensure that we have the most leverage at the negotiating table, we prepare each case as though it will be heard by a judge or jury.
Consider the following case wins to get a quick idea of our courtroom success:
A $3 million jury judgment for a woman injured on an airport shuttle vehicle
A $1.6 million jury verdict for Jefferson Parish auto accident victim
Our lawyers have obtained millions of dollars on behalf of our clients by litigating hundreds of personal injury cases. We have tried many cases to verdict, and due to our breadth of experience, we are constantly prepared to file a lawsuit to defend our clients.
Call Now to Learn More About the Potential Compensation You Could Be Owed
Your ability to receive a settlement or jury award will be based on numerous factors, including:
How serious the injury was
The level of negligence on the part of the at-fault party
Your recovery time
Your lost wages
Medical costs
These are just some of the factors that will affect your compensation. We will talk to you about other damages you may have experienced and how you can be compensated for them.
Regardless of the specifics of your case, there is one thing you can always count on when you choose Huber Thomas Law: We create a unique strategy for every case to work toward the best possible outcome. Contact our office today to request a consultation with a personal injury attorney in New Orleans.