Judge Rejects BP Appeal on Cap for Gulf Oil Spill Liabilities
A federal judge on Thursday rejected BP's request to cap its Deepwater Horizon oil spill liabilities at a level lower than the $4,300-per-barrel maximum U.S. prosecutors are seeking for environmental penalties.
U.S. District Judge Carl Barbier in New Orleans sided with the prosecutors, who had argued environmental regulators were instructed by Congress to raise statutory maximum fines to account for inflation.
Barbier said he hasn't yet determined the actual amount of the civil penalty stemming from the Gulf of Mexico spill, which could run as high as $13.7 billion.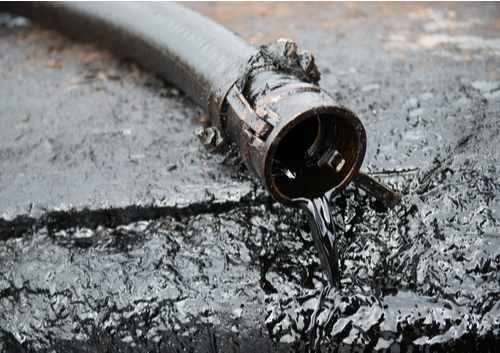 The judge also ruled the highest fines that could be leveled against Anadarko Petroleum Corp., which owned 25 percent of the Macondo well, was $1,100 a barrel.
"We disagree with the court's decision, and continue to believe that neither the EPA nor the Coast Guard has the power to independently inflate the maximum penalty as Congress intended," BP spokesman Geoff Morrell said in an emailed statement.
BP had wanted the judge to cap its fines at $3,000 per barrel, the level Congress had set in 1990, arguing only the U.S. attorney general had the authority to raise the fines — a task no attorney general had ever taken up.
But Barbier ruled the Environmental Protection Agency has the authority to adjust fines for inflation, pointing to "the very first section of the (Clean Water Act)."
The judge said the administrator EPA has jurisdiction over the fines to comply with the Inflation Adjustment Act, which requires federal agencies to raise deterrent penalties in line with inflation. Barbier also noted BP didn't dispute EPA's calculations were incorrect under that law.
Accepting BP's position "would invalidate nearly every agency's attempt to inflate civil penalties that can be sought in federal court," Barbier said.
The EPA has set maximum environmental fines for oil spill liabilities at $4,300 per barrel of crude spilled. The Coast Guard set the penalties at $4,000 a barrel. Barbier had ruled in September BP was grossly negligent in the lead up to the spill, exposing the British oil company to the highest possible environmental fines.
"At the very least," Morrell said, "fair notice was never provided as to which of those two agencies possessed the authority to inflate the penalty amount.  We, therefore, believe the original statutory maximum penalty of $3,000 per barrel in the case of a gross negligence finding should remain in force and are considering all of our legal options."
Originally published by Collin Eaton of Fuel Fix.
If you'd like to discuss the details of your case with a personal injury lawyer, please contact us to set up a consultation.