Louisiana Among 21 States Suing to Block Expansion of Overtime Pay Law
A coalition of 21 states, including Louisiana, sued the U.S. Department of Labor Tuesday over a new overtime pay law that would make about 4 million higher-earning workers eligible for overtime pay, slamming the measure as inappropriate federal overreach from the Obama administration.
"Once again, the president has circumvented Congress and attempted to legislate through executive mandate. Like Obamacare before it, this latest overreach will force employers to hire fewer people and cut hours of their existing workers," Louisiana Attorney General Jeff Landry said in a statement the Republican posted on his website. "This red-taped bureaucratic edict will especially hurt the Louisiana workforce in the education, retail, government, health, hospitality and professional service industries. For their sake and the sake of federalism, I have joined attorneys general from across the country to stop this job-killer."
Republican Nevada Attorney General Adam Laxalt filed the lawsuit in U.S. District Court in Eastern Texas, urging it to block implementation before the overtime pay law takes effect on Dec. 1. Laxalt, a frequent critic of President Barack Obama's policies, said the rule would burden private and public sectors by straining budgets and forcing layoffs or cuts in working hours.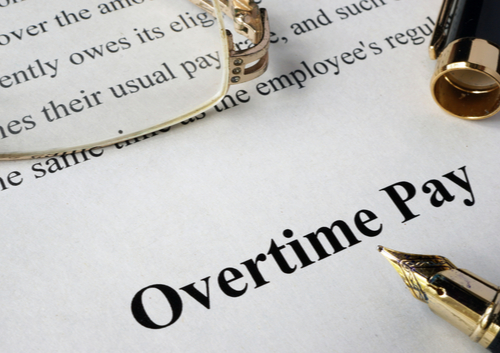 Labor Department officials did not immediately respond to telephone and email requests seeking comment.
The measure would shrink the so-called "white collar exemption" that exempts workers who perform "executive, administrative or professional" duties from overtime and minimum wage requirements.
It would more than double the salary threshold under which employers must pay overtime to their white-collar workers. Overtime protections would apply to workers who make up to $913 a week, or $47,476 a year, and the threshold would readjust every three years to reflect changes in average wages.
"This long-awaited update will result in a meaningful boost to many workers' wallets, and will go a long way toward realizing President Obama's commitment to ensuring every worker is compensated fairly for their hard work," the Labor Department said in May when it announced the new rule.
Business groups say the changes are too much and too fast, especially as states continue to recover from the recession.
But some attorneys have said they didn't expect the new overtime pay law to lead to widespread raises. Most Louisiana employers will try to keep their employment costs stable, with solutions that include reclassifying management jobs to hourly positions and capping workers' hours, Thomas R. Peak, a partner with Taylor, Porter, Brooks & Phillips LLP, told The Advocate in May.
"I don't think what is going to happen will be automatically anybody that's making $24,000 a year and is exempt that their employers are going to give them a raise up to the new level," Peak said.
Other plaintiffs include Alabama, Arizona, Arkansas, Georgia, Indiana, Iowa, Kansas, Kentucky, Maine, Michigan, Mississippi, Nebraska, New Mexico, Ohio, Oklahoma, South Carolina, Texas, Utah, and Wisconsin.
ADVOCATE STAFF AND WIRE REPORT, originally appearing SEP 20, 2016.
If you'd like to discuss the details of your case with a personal injury lawyer, please contact us to set up a consultation.