What is the Personal Injury Statute of Limitations in Louisiana? Answers to This and Other Questions
When you suffer an injury due to someone else's  negligence , you may have grounds to bring a personal injury claim against them..  But you do not have an unlimited time to do so; you need to bring the action before the deadline for filing expires.  We call that filing deadline the "prescriptive period" here in Louisiana, while the rest of the country refers it as the "statute of limitations." Missing the deadline could mean that you are time-barred from bringing the claim altogether.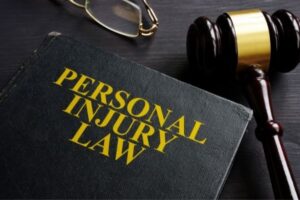 While other states allow injured parties to file suits as long as four years after the accident, in Louisiana, you generally have just one year to file a personal injury claim. That is why it is important to talk to an attorney sooner rather than later.  You do not want to lose out on the compensation you deserve due to personal injury statute of limitations.
What is the Purpose of the Personal Injury Statute of Limitations?
The main reason there are statutes of limitations is due to the erosion of evidence over time. If you are involved in a car accident today but do not bring a lawsuit for ten years, it would be difficult for either party to build a case.
They would likely not have access to witnesses, all physical evidence would likely have been destroyed, and their memory might not be clear about what happened either. The personal injury statute of limitations aims to ensure that both parties can build their strongest possible case so that justice can be served.
When Does the Clock Start on the Statute of Limitations
The "clock" of the statute of limitations generally starts ticking in most personal injury claims on the day the harm occurred. For instance, the date the collision happened in an automobile accident case.
What Happens if I File After the Personal Injury Statute of Limitations?
Although there are a few exceptions, you should know that  a court may dismiss your case if you bring a lawsuit after the  applicable statute of limitations period has expired. You could lose your chance to get a judgment ordering compensation for your losses and injuries.
What Are the Personal Injury Statutes of Limitations in Louisiana?
For most personal injury cases in Louisiana, you have one year from the date of the accident to bring the case. However, several exceptions to that general rule may apply.
What Are the Exceptions to the Personal Injury Statutes of Limitations in Louisiana?
Cases Involving Minor Children
The statute of limitations for accidents involving a child permanently injured by defective products begins on the child's 18th birthday, not the day of the event. Accordingly, regardless of their age at the time of the accident, they lose their right to submit a claim when they turn 19.
Multiple At-Fault Parties
The statute of limitations may be interrupted when a plaintiff  brings a personal injury claim  against one of several culpable parties before the deadline for filing. The plaintiff may then file a lawsuit against additional at-fault parties if an inquiry turns up further proof. A multi-vehicle collision is one illustration of this.
The Discovery Rule
After an accident, you can often quickly tell that you are injured and what caused that injury--consider an automobile or truck accident for example. Some injuries, however, do not have a "reasonably discoverable" underlying cause until years later.
When an injury or damage is not immediately obvious, the statute of limitations does not begin to run until the victim "knows or should reasonably know" that their injury is related to the person or entity that caused it. In other words, the victim must genuinely become aware of the problem before the time begins to run.
This is known as "the discovery rule," and it frequently applies to situations involving defective products, exposure to dangerous substances, and medical malpractice. A good example of this would be a products liability case where a particular chemical compound caused a plaintiff to experience injuries that were not immediately apparent.
Other Exceptions to the Statute of Limitations
Various other exceptions could apply, including:
The plaintiff is deemed mentally incompetent
The claimant is a prisoner
The accused filed for bankruptcy
The defendant is not within the state's or the county's purview
Negotiations for a resolution are still going on between the two parties
Your injury attorney can help you determine if your case qualifies for one of the exceptions.
Does the Personal Injury Statute of Limitations Apply to Wrongful Death Cases Too?
Yes. However, there is one main distinction. While the clock on a typical personal injury case will begin on the date of the injury, a wrongful death case's clock begins on the date of the death.
For example, if your loved one suffered an accident on June 1st but survived for another six months, the clock to file a wrongful death case would start on the date of their death – not on the June 1st date of their accident.
Timely Lawsuits in the State of Louisiana
It's important that you act quickly if you want to file a personal injury lawsuit in the state of Louisiana. Your inability to file in a timely manner ultimately hurts you and your family if you're seeking compensation for your damages.
If you believe you have grounds for a personal injury case, it is in your best interest to contact an attorney as soon as possible. If you have questions about statutes of limitations, or a personal injury claim, we at the Huber Thomas, LLP want to hear from you.Feel free to contact us with any questions you may have at 504-274-2509.