on the blog

Car accidents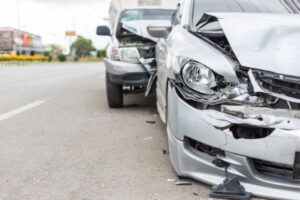 are overwhelming and exhausting. In the minutes and hours after a crash, you're probably shaken up and grateful to be alive. However, injuries and property damage quickly become daunting issues. From mounting bills to calls from the insurance company, there is a lot to juggle.
To make matters more difficult, anything you say may be used against you. This is why it's essential to have the best car accident attorney New Orleans has to offer.
Read on for details regarding the when, why, and how of choosing a lawyer to represent you after a Louisiana car accident.
What Is the Role of A Car Accident Lawyer?
Lawyers spend years learning the intricate details of different types of law. For a car accident attorney in New Orleans, that means an extensive focus on Louisiana driving regulations. Plus, any nuanced variables that have an effect on New Orleans specifically.
Here are a few ways a car accident lawyer in New Orleans may assist you after an accident:
Informing – Because the average person doesn't regularly encounter legal jargon, they usually aren't familiar with their unique rights. A lawyer can help you understand the driving laws in New Orleans, explaining whether you were or were not at fault.
Advising – Competing interests can quickly complicate the details surrounding an accident. The other party, witnesses, and insurance companies will all likely have different opinions on what happened. It's important to sort through the differing opinions with an expert. A well-versed car accident attorney in New Orleans will properly advise you.
Negotiating – Very few cases go to court, which means negotiation is an important part of the process of securing compensation. A reputable car accident attorney can handle these meetings with the other party, as well as their lawyers and insurance company. This gives you the opportunity to focus on your recovery.
Litigating – In the rare case that an agreement can't be reached through negotiations, you need an attorney to represent you in court. A lawyer who has walked with you throughout the entire process from day one will have the knowledge to bring forth a strong case. This may help secure the compensation you need for medical bills, damages, lost wages, and much more.
3 Signs You Need a Car Accident Attorney
Navigating the complexities of the legal system can be difficult, especially when you're trying to recover from an accident. The good news is, a New Orleans car accident lawyer can be incredibly helpful in these situations.
Here are three instances that definitely require legal representation after a car accident:
You were injured in the accident
Your passenger(s) were injured in the accident
There's significant and costly property damage
When these factors are at play in a car accident, there will be higher claims. This goes for both medical costs and vehicle repairs or replacement. Compensation to cover these expenses is crucial. An attorney's job is to look at all of the factors to ensure your settlement covers all of these costs, allowing you to get back to your life.
Alternatively, if you were in a minor accident, but feel overwhelmed by the claims process, you should also contact an attorney. There are times when insurance companies and other parties do not cooperate or act fairly. When you feel in over your head, it's important to ask for help.
What To Look For In A Car Accident Lawyer
Finding a car accident attorney in New Orleans is easy when you know what to look for. Likewise, most attorneys will provide free consultations. This allows you to have a few meetings and make a choice based on who made you feel the most comfortable.
It's also important to note that most attorneys will take your case on contingency. That means you won't pay anything upfront unless the attorney helps you win your case or reaches a fair settlement.
Here are important characteristics to look for in a New Orleans car accident lawyer.
Availability
Organization and availability are crucial when it comes to running a law practice. The attorney you work with should have lines of communication open at all times. Look for a law firm that has a team of legal assistants who are available to provide updates on your case when you need them the most. Likewise, you should be able to schedule a meeting within a reasonable amount of time if you need a face-to-face update.
Experience
Although education is important, nothing can compare to experience. Your team should have many years of work experience in the area of automobile accidents. This allows for a unique perspective and familiarity with traffic laws that are at play after a Louisiana car accident. It's also important to hire an attorney with extensive courtroom experience in the event that your case requires litigation.
Honesty
It's important to know the prospects of your case before things get underway. Your New Orleans car accident lawyer should be open and honest about the following:
What type of evidence it will take to build a strong case
How much compensation you should seek
Whether it appears you have any fault in the accident
Your attorney should be upfront about your case from day one. This will allow for the best possible settlement.
Positive reviews
The best compliment is a glowing reference. Search for a legal team that has great online reviews on websites like Avvo and Google, as well as positive testimonials.
When you read through reviews or talk with references, previous clients should note that the attorneys were honest and helpful. As previously mentioned, you also want to look for lawyers who are known for being present and ready to answer their client's questions with minimal follow-up time.
Huber Thomas Law: Your Partner After a Louisiana Car Accident
After an accident, you need the best car accident attorney New Orleans has to offer. Here at Huber Thomas Law, we provide legal assistance that is approachable. Our goal is to help make sense of the jargon and walk you through every step of the process. Here is what sets us apart from the competition and makes us the best team in town.
Our process and approach
The collaborative team at Huber Thomas Law has recovered millions of dollars in settlements for our clients. Our unique approach allows us to build cases that result in fair and equitable outcomes.
Although you will have a specific attorney assigned to your case, you will benefit from an entire team of lawyers. By joining together with multiple unique viewpoints and skillsets, our entire team contributes to the end goal. This helps us take your case to the next level.
Further, we have a reputable portfolio of crash experts. These individuals help us recreate scenes, while also shedding light on the unique elements of a crash. This is particularly important in the event that your case goes to court.
Case victories
As previously mentioned, the majority of cases involving car accidents settle outside of court. In fact, 95% of them reach a conclusion through negotiations. Court battles are expensive and time-consuming, which is why it's never the preferred route.
That said, we are committed to securing fair settlements for our clients, no matter what it takes. We prepare for every case as if it will go before a judge or jury to ensure maximum power at the negotiating table.
For a quick view of our success in the courtroom, consider the following case victories:
Our attorneys have litigated hundreds of cases arising from automobile accidents and secured millions of dollars on behalf of our clients. We have taken numerous cases to trial, and based on our depth of experience, we are always ready to pursue litigation to protect our clients
Call Huber Thomas Law Today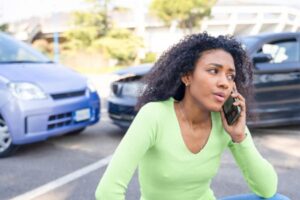 If you are caught up in the aftermath of a car accident, legal representation may help you secure the settlement you deserve.
At Huber Thomas Law, we offer a free and confidential consultation in order to assess your case. We represent clients in Louisiana, Texas, Mississippi, and other states across the country.
Schedule a meeting today to find out more about how our team can help you.
From dangerous hurricanes to tropical storms, the Gulf South often bears the brunt of natural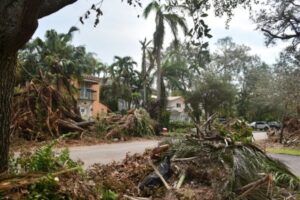 disasters. The result is destruction that affects homes, businesses, and major resources. These losses underscore the importance of having a comprehensive insurance policy that includes coverage for property damage.
Unfortunately, insurance jargon can be difficult to comb through, especially after disaster strikes. At Huber Thomas Law, we know how to handle property damage claims, and we can walk you through the process. Here's what you should know about your rights and securing the compensation you're owed.
What Is Considered Property Damage?
Property damage is defined as an injury to real or personal property. Real property is land and anything permanently attached to it, such as a house. Fortunately, property owners can obtain insurance to protect against the risks associated with these damages. Here are some of the most common types of property damage claims, especially in Louisiana and the surrounding states.
Hurricane damage
Hurricanes are perhaps the largest weather threat in Louisiana, as well as the entire Gulf South region. Driving rain and high winds come together to create catastrophic damage. Hurricane Laura, the most recent hurricane to date, destroyed more than 500,000 homes and businesses. From roofs torn off buildings to electrical fires, these weather events have deadly and disastrous potential.
Flood damage
It only takes an inch of floodwater to cause more than $25,000 in damage. Whether it's carpet or hardwood, homes and businesses simply can't withstand that type of moisture. The end result can be any or all of the following:
Roof issues, destroyed flooring, and foundation cracks
Mold and mildew on flooring, drywall, insulation, and belongings
Damaged kitchen appliances
Septic and well water clogs due to excess water and debris
Damage to electrical wiring
Unfortunately, many homeowners' insurance policies don't include flood damage. This coverage is provided through a separate policy.
Fire damage
Fires can happen in the blink of an eye. Space heaters and cooking mishaps make them a possibility anywhere. Downed power lines and wildfires are other causes that are commonly cited in property damage claims.
Fire-related property damage examples are broken into two categories. The first is primary damage due to the flames, but secondary damage often occurs due to smoke and the water used to put out the fire.
Tornado damage
Louisiana and other nearby states ranked among the top 10 states that fell victim to tornadoes in 2021. The high winds associated with a tornado can damage buildings, or even level them. Even the lowest-ranked tornado, an EF 0 sustains winds of up to 85 mph. This can lead to broken branches and downed trees that fall onto homes, causing significant property damage.
Willful damage
Vandalism is another aspect of property damage law that is difficult to deal with. Whether it's your home or business, deliberate destruction is costly. Any intentional act to destroy or damage your property is unacceptable.
Examples include:
Broken windows
Arson
Cutting down trees without permission
Graffiti or tagging
Mailbox or signage tampering
The Property Damage Insurance Claims Process: 5 Things To Know
Damage to your home or business is devastating. To make matters worse, many insurance companies make the property damage claims process frustrating. It seems they'll do everything they can to avoid paying out a fair settlement. In these cases, knowledge is power. Here are 5 important things to know about how to handle property damage claims.
1. You must report the incident as soon as possible
Property damage claims generally take time. From that first call to receiving a payout, it can be weeks or even months. Nonetheless, it's essential to get in touch with your insurance company as soon as you've assessed the damage. Your policy may actually provide guidance regarding how much time you have.
This first phone call doesn't have to be lengthy. In most cases, you'll simply provide information that helps the employee locate your policy, and answer questions about what happened. You'll also provide details about the damage and how extensive it is. From there, the company will most likely assign an employee to your case and have that individual touch base at a later date.
As always, be open and honest about the property damage and what caused it.
2. It's important to document everything
After you've contacted your insurance company, take photos and thoroughly document the damage. Be sure to get clear photos from different angles. A video is also helpful in certain situations. Keep a log of the property damage, how it appears, and how it changes (if at all) as the days go on.
If you're reading this before you're in the midst of property damage claims, it's a good time to do a value assessment of your home. If you've recently invested in a renovation or have acquired high-value items since you first purchased insurance, be sure to update your policy. This will help you secure the compensation you need in the event of a disaster.
3. Your adjuster is an important piece of the puzzle
Once you've filed a claim, an insurance adjuster will be assigned to your case. This individual likely has experience assessing many different types of property damage claims, including ones similar to yours. This person will investigate the damage, negotiate the coverage you receive, and hopefully resolve the claim.
While adjusters are sympathetic to what you're going through, it's important to remember that they work for your insurance company. Try to foster a cordial relationship with this person. Do your best to remain professional and courteous, even when you disagree with certain conclusions.
As always, dealing with adjusters and other insurance representatives can be draining. This is why it's ideal to have a property damage lawyer in your corner.
4. Major local disasters may result in a different process
When a major disaster hits an entire geographical region, the process of securing insurance money can be different.
For one, there may be public adjusters offering to assess your property damage. These individuals work for policyholders, rather than insurance companies. However, it's important to know that there are fees associated with using a public adjuster.
Further, in the event that your damages exceed the amount of coverage you receive, federal agencies may provide grants or low-interest loans. These are designed to aid in recovery efforts after a major disaster.
Again, a skilled property damage attorney is your best bet for navigating after a major local disaster.
5. An experienced property damage attorney can help
Property damage claims should be simple and straightforward. You pay your insurance premium with the expectation that your insurance company will cover costs when you need it the most. Unfortunately, this isn't always the case. After decades of experience navigating property damage law, we've been disappointed to see many insurance companies act in bad faith.
Hiring a property damage attorney is beneficial for many reasons. Consider the following:
Your attorney will handle all communication with the insurance company, which means you won't have to worry about saying the wrong thing.
A lawyer may enlist experts from a range of different industries to build a strong case regarding your losses.
In the event that negotiations aren't successful, your lawyer can represent you in court with full knowledge of prior events and correspondence.
Huber Thomas Law: Your Property Damage Attorneys
At Huber Thomas Law, we believe in holding insurance providers accountable. We will thoroughly review your property damage claims, pinpointing exactly what you're entitled to. We lean on guidance from the attorneys within our own team, as well as the expertise of property damage inspectors. This approach allows us to build a winning case that will help us secure the money you need to repair or replace your property.
Our courtroom success stories
The team at Huber Thomas Law has decades of combined experience in the courtroom. We are diligent and unrelenting when it comes to pursuing fair settlements for our clients. Simply put, our previous case victories speak for themselves. Highlights related to property damage law include:
$26.2 million settlement for owners of a Louisiana high-rise office building that suffered extensive hurricane damage
$4 million in a jury verdict for a retail center owner after another Gulf South hurricane
More than $15 million in settlements for Hurricane Laura and Delta homeowners
To read through more of our success stories in a range of different practice areas, we invite you to review our case victories.
Don't let property damage devastate your family or business. Huber Thomas Law will serve as your tireless advocate every step of the way. We represent clients in Louisiana, Texas, Mississippi, and across the nation. Schedule a complimentary consultation today.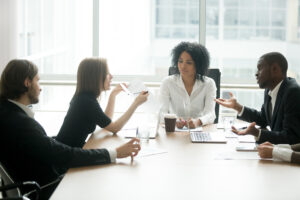 Litigation is defined as the process of taking legal action. From individuals to companies, the issues that lead to litigation are usually solved through mediation, formal arguments in a court hearing, or trial.
When it comes to business litigation, the issues at hand involve business entities, such as companies and their employees. Likewise, the parties involved may also be sole proprietors or even business partners.
These lawsuits require extensive evidence in the form of documentation, as well as research and witnesses. What's more, it can take years to reach a settlement, especially when large sums of money are at stake. The good news is, that a business litigation attorney can assist when these issues arise.
Types Of Business Litigation
From workplace discrimination to a breach of contract allegations, business litigation encompasses a wide range of different issues. Some may involve a large company with hundreds of employees. Others may be an issue between a single employee and a small family-owned business. Here are some of the most common examples of issues that lead to a need for business litigation services.
Employment
We spend much of our lives doing our jobs, so perhaps it's no surprise that employment issues are common. Most of these issues require us to navigate both federal and state law. Examples of employment disputes include, but are not limited to:
Issues over wages, hours, and breaks
Workplace harassment
Discrimination
Wrongful termination or retaliation
Breach of non-compete or nondisclosure agreements
FMLA (Family and Medical Leave Act) violations
Don't see your particular employment issue listed here? Please note, that this is not an exhaustive list. At Huber Thomas, we understand that every industry and workplace is unique. Contact us to learn more about how we may represent you in a business litigation case.
Partnership
In some cases, the issue isn't between an employer and employee, but between business partners. Issues may arise over misappropriated funds, wrongful activity, or simple disagreements regarding how to run the company.  These claims often involve one partner breaching a fiduciary duty to another partner.
While the perfect scenario would be internal problem solving, some disagreements become full-blown feuds. This type of case requires a business litigation attorney to represent the interests of each party.
Breach of contract
Contracts are a part of everyday life, especially in the world of business. Terms of employment and transactions for services are just a few aspects of companies that are contractual in nature.
The success of your business depends on everyone fulfilling the obligations they are contracted for. Unfortunately, breaches of contract are common, and they can have a serious impact on all parties.
This is another area of business law that can vary greatly from state to state. For this reason, it's important to have an experienced business litigation attorney in your corner. This person can properly navigate the issues at hand and build a case for companies and/or individual parties.
Intellectual property
Businesses and independent contractors depend on the right to own intellectual property. This is often the reputation an entire career is built upon. It's also the source of continued revenue and financial stability. Examples include:
Trade secrets – Confidential business information that gives you an edge against other companies in your industry
Trademarks – Words, symbols, or colors that distinctly differentiate your brand from other competitors
Copyrights – Rights to distribute your intellectual property, such as software, graphic arts, books, etc.
Patents – Utility or design rights to an invention that prevents others from stealing your ideas
To learn more about your rights when it comes to these types of intellectual property, visit the U.S. Patent and Trademark Office and the U.S. Copyright Office.
Class actions or product liability
For businesses providing products or services, there is a lot of pressure and responsibility. Even with the best processes in place, issues may arise. When many customers, clients, or even employees have been affected, the result can be a class-action lawsuit.
Examples include:
Injuries or illness due to a product
Data breaches
Employment practices
These types of lawsuits can be devastating for a business as they drain finances and consume a lot of time. A business litigation attorney can help you protect and defend your business by building a strong case. If settlements are necessary, you will have someone to advise you and help negotiate a fair sum.
Why Hire A Business Litigation Lawyer?
Lawsuits take time and money. Unfortunately, it's common for legal battles to drag on for years. This is both costly and exhausting. Don't let this complicated process distract from your career and disrupt your personal life.
A business litigation lawyer will handle the delicate process of navigating a lawsuit. From filing papers with the court system to communicating with the other party, your attorney will bear the burden for you.
In most cases, you can expect your attorney to:
Research the facts, circumstances, and documentation
Determine what type of experts or witnesses will be necessary
Identify case law and any prior lawsuits that have set a precedent
Communicate with the other party and/or their legal counsel
Schedule and coordinate court dates in addition to preparing briefs for submission
When you have legal representation, you can focus on keeping your business or career on track. A business litigation lawyer is one of the best investments you can make when you're facing a lawsuit. This advice stands for both plaintiffs and defendants.
What is the difference between business litigation and corporate law?
The legal industry is incredibly diverse. In addition to various areas of practice, lawyers also separate when it comes to litigation and corporate law. What is the difference? In theory, one spends more time in the courtroom than the other.
Business litigation attorneys spend the vast majority of time tied up in legal battles. Whether they're in the courtroom or in mediation, they're actively dealing with lawsuits. If you are planning to sue, or you're being sued, you want a litigator in your corner. These attorneys have the experience necessary to help companies and individuals win cases.
On the other hand, corporate law is a term that encompasses advising and preparing a business. They will draft contracts, provide advice on business structuring, and help business owners understand their legal obligations. This is an important practice that usually calls for an ongoing relationship between a business owner and a legal team or adviser.
Huber Thomas Law: Your Business Litigation Team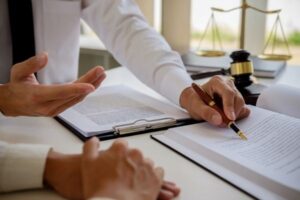 Business litigation is no easy feat, regardless of how big or small the issues are. When you're facing this type of lawsuit, you need a team of experts you can trust.
At Huber Thomas Law, we have extensive knowledge and experience on our side. In addition to working tirelessly for our clients, we make it our mission to clearly explain the legal process. Business litigation often involves confusing jargon and lengthy contracts. Our attorneys will take the time to clearly explain everything you need to know.
What Sets Us Apart
When you partner with Huber Thomas Law, you benefit from a collaborative approach that yields victorious results. Our entire team of highly-experienced business litigation attorneys will work together, bringing individual unique knowledge to the table. This diversity allows us to see a case from several different angles.
In reality, most cases settle outside of court. Lawsuits are expensive and time-consuming, even for the largest corporations. This is why mediation and negotiating are the first choice for most individuals and companies. That said, we still prepare for every case as if it is going before a jury or judge. This means thorough research and expert witnesses help us build your case, resulting in better chances of securing the compensation you deserve.
Our Case Victories
We take great pride in our case victories because they demonstrate tireless efforts that produce serious results. We've helped our clients secure millions of dollars in a range of different business litigation cases, including:
Over $50 million in assets for a business owner who was defrauded by business partners and employees
A $7 million jury award for a business owner who was unjustly written out of a business deal by his partners
$3 million for a client who suffered extensive damages from a failed joint business venture
$42 million for victims harmed by home health companies and physicians committing Medicare fraud
To learn more about how we can assist in your case, we encourage you to read about our previous success stories.
Schedule A Consultation
It's normal to feel anxious when legal troubles are on the horizon. At Huber Thomas, our goal is to take that burden on for you. With our team of business litigation attorneys, you won't have to worry about the outcome of your case. Are you living outside of Louisiana? Members of our team are licensed to practice in Mississippi, Texas, and Washington D.C. If you'd like to discuss the details of your case, please contact us for a free and confidential consultation. This is the best way to determine the next steps that will help you reach a conclusion.
From festivals to football games, it seems there are always opportunities to enjoy alcohol in Louisiana. Unfortunately, there are people who take the risk of getting behind the wheel after drinking. The results of drunk driving accidents can be devastating, often resulting in serious injuries and even death.
At Huber Thomas & Marcelle, our attorneys always aim to remind people the cost of drinking and driving is too high. However, even with the best intentions, we can't control everyone else on the road. If you notice a driver has little control over their vehicle or delayed reactions, they may be under the influence.
Accidents with drunk drivers require a timely response. Here's what you should know if you ever find yourself in this serious type of incident.
How Common Are Accidents with Drunk Drivers?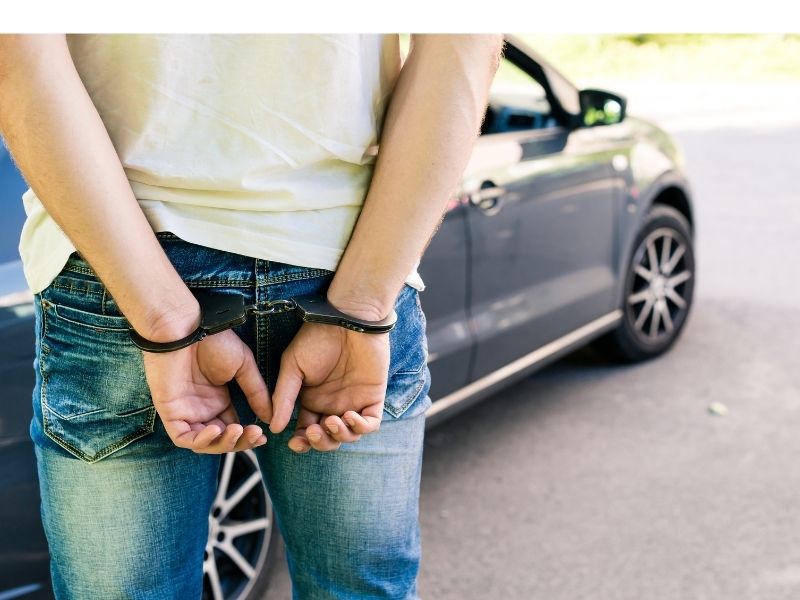 According to the National Highway Traffic Safety Administration (NHTSA), 28 people die in drunk driving accidents every day. That amounts to one person every 52 minutes. While this is on a national level, the numbers aren't much better in the state of Louisiana. In fact, authorities recorded 216 alcohol-impaired fatalities and close to 6,000 DUI arrests in 2018.
How do drunk drivers cause these accidents? Every situation is unique, but we know that drinking alcohol can cause blurred vision, delayed reactions, and poor coordination. Some common types of drunk driving accidents include:
Wrong-way accidents where drunk drivers can't accurately comprehend which side of the road to drive on
Head-on collisions resulting from drowsy drunk drivers who veer into oncoming traffic
Rear-end accidents because drunk drivers can't accurately determine distances
All of these drunk driving accidents can have deadly consequences. Likewise, it's not uncommon for pedestrians to fall victim to drunk drivers who don't see them crossing the road.
When someone makes the decision to drive impaired, they aren't just putting their own life at risk. Everyone on the road can fall victim to their actions. When do most drunk driving accidents happen? According to Department of Transportation research, 31% of fatal drunk driving accidents take place over the weekend. Further, drunk drivers are most likely to be on the road between midnight and 3:00 a.m.
What to Do If You've Been in An Accident with A Drunk Driver
A car accident is always frightening, regardless of the details, but accidents with drunk drivers are even more challenging. Try to stay calm and follow these steps to secure your physical and financial safety.
Take note of important identifying information
If you suspect the driver in an accident is drunk, it's important to jot down identifying information.
It's not uncommon for drunk drivers to flee the scene of a crash. This is why it's critical you take note of the make, model, and color of the vehicle, as well as the license plate number.
If you can see what the driver looks like, even better. These details will help you if the driver does leave the scene before police arrive.
Call the police
Next, find a safe place to park while you call for help. Make your way to the shoulder of the road or an adjacent parking lot to ensure you're out of traffic. If the accident has occurred at night, remember to turn on your hazard lights for increased visibility.
Call 911 and ask for an officer to come to the scene. If you or someone has been injured, tell the operator that you also need emergency medical assistance. If you suspect the driver is drunk, share this information with the 911 operator on the line.
Gather any details and evidence
Again, if the driver appears to be under the influence, it may be difficult to communicate in a constructive way. If they are cooperative, ask to take a photo of their driver's license and insurance card. You can also exchange contact information.
Take photos or a video of the crash from different angles. Include close-up images of damage, as well as a video of the entire scene to provide context. Don't forget to take photos of skid marks, debris, and other details.
If there are witnesses in the area, gather their contact information and try to record a statement about what they say. This testimony may be important later in the event of a lawsuit.
Seek medical help
Even if you feel completely fine, it's important to see a doctor for a thorough check-up. Some injuries and medical issues may seem non-existent or minimal at first due to shock, only to worsen later. X-rays and other tests can confirm whether you need medical treatment.
If you are suffering from injuries, be sure to keep detailed records of your medical appointments. Bills can add up quickly and you'll need a paper trail to get compensation from insurance companies.
Call your insurance company
Let your insurance company know that you've been in an accident without providing too many details. Your attorney can provide the necessary information later. Likewise, do not agree to speak with the other party's insurance company yet.
Hire drunk driving accident attorneys
The aftermath of a car accident is stressful, especially if the other party was intoxicated. In addition to facing a lawsuit from you, they are probably handling DUI charges (and possibly injuries).
By hiring an attorney, you're actively protecting yourself, especially if you're in one of the following situations:
You or a passenger in your vehicle was injured
The other party was injured or killed
There is costly property damage
As experts in the field, lawyers can secure the compensation you need to cover property damage and medical bills. The process is less daunting when you have someone in your corner fighting for what you deserve.
From crawfish boils to Mardi Gras parties, there is so much fun to be had in Louisiana. If you're feeling tipsy after, call a friend, rideshare, or a taxi to pick you up. The risk of drunk driving is too high, as the consequences could be deadly or life-altering.
Beyond the seriousness of an accident, drunk driving is a misdemeanor charge in Louisiana, commonly referred to as a DWI. Penalties for a first offense may include:
10 days to 6 months of jail time
$300 to $1,000 in fines
Judge-ordered ignition interlock devices (IIDs)
License suspension
In short, driving while drunk is simply not worth it.
Huber Thomas & Marcelle: Your Drunk Driving Accident Attorneys
Most accidents with drunk drivers have devastating results. Perhaps a loved one was killed or you sustained life-altering injuries. Whatever situation you're in, the drunk driving accident attorneys at Huber Thomas & Marcelle can help. This is not a time when you should have to deal with insurance companies or documents full of legal and medical jargon alone. You need a team you can trust to walk you through the process of getting the compensation you deserve.
Our Approach
An in-depth investigation is the key to securing a victory in the courtroom. Along with police reports and expert witnesses, our team will complete a collision reconstruction. This helps everyone see the extent of an accident and the resulting injuries.
Further, we always schedule interviews with other parties, including doctors, police officers, and witnesses. This important documentation is essential to proving the extent of an accident that has caused serious harm.
Courtroom Success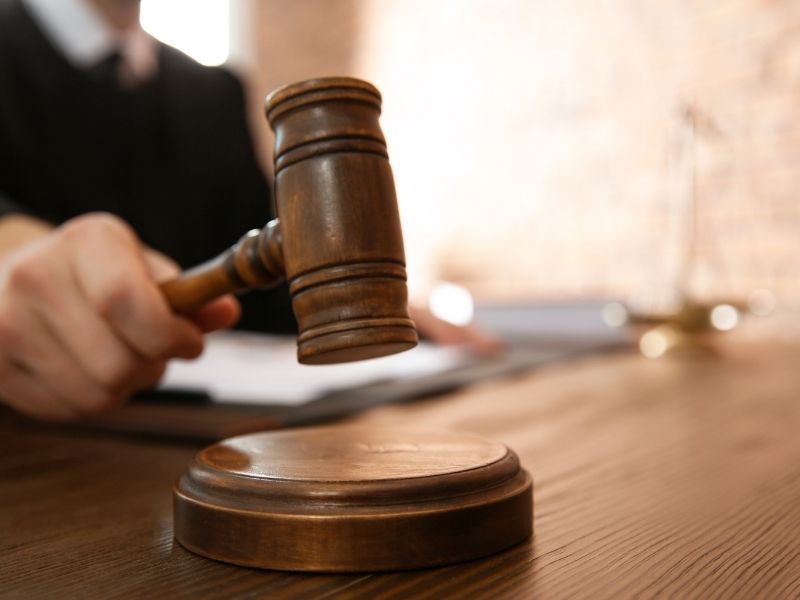 Most cases involving car accidents will settle outside of court. This is simply due to the expensive and time-consuming nature of a lawsuit. However, the seriousness of drunk driving accidents can often lead to a more prolonged process. Our drunk driving accident attorneys prepare for every case as if it is going before a judge or jury to ensure excellent preparation.
Our previous case victories demonstrate our intensive approach to pursuing fair settlements for our clients. The team at Huber Thomas & Marcelle has litigated hundreds of cases arising from automobile accidents, resulting in millions of dollars for our clients.
Here's a look at some of our courtroom success stories:
$2.3 million for a woman who was injured when an airport shuttle van moved while she was boarding
$1.6 million as a result of a jury verdict for a client who underwent back surgery after a car accident in Jefferson Parish
Because of our advanced experience, we are always ready to take a case to trial and fight for our clients. If you or someone you care about is coping with injuries after a drunk driving accident, we can help. To discuss the details of your case, schedule a complimentary consultation today.
An open road with the wind streaming past you on a motorcycle can be one of life's great joys. However, as every motorcyclist knows, there are very real risks to this activity. Motorcycle Safety Awareness Month in May is a great time to spread awareness about ways motorcyclists can stay safe on roads across Louisiana and the U.S.
At Huber Thomas & Marcelle, we're dedicated to making sure your time on the open road is as safe and enjoyable as possible. That's why we compiled this list of tips on motorcycle safety, for both motorcyclists and others on the road. Please share it with others to help make our roads safer for all.
Why is Motorcycle Safety Awareness Month so important?
With relaxed schedules, long vacations, and beautiful days, summer is a great time to go out on a ride. Unfortunately, this means there's also an increase in motorcyclist deaths during this time of year.
Over 60% of all motorcyclist deaths in 2018 took place between May through September, with fatalities peaking in June. Due to a variety of factors, motorcyclists are 27 times more likely to die in a motor vehicle crash than car passengers.
There is some good news: public awareness efforts are working.
In 2018, there was an almost 5% decrease in motorcyclist fatalities. This followed a dip in 2017 as well. For each of those nearly 5,000 riders, though, every single death was one too many. This is what you can do to help protect yourself and others on the road.
1. Follow Louisiana motorcycle laws
If you've ridden across different states, you know that motorcycle laws vary widely across the U.S. For example, most states have helmet laws in place but only cover underage riders. Other states, like Illinois and Iowa, have no helmet requirements at all.
We're thankful that Louisiana is a state that requires helmets for all motorcyclists and passengers. Even if you live in a state without this law, you should absolutely wear a DOT-compliant helmet as they're the best way to protect yourself from a traumatic head injury or death. In 2017, helmets saved an estimated 1,872 lives.
Other Louisiana motorcycle laws stipulate that you must:
Complete a road rules and skills test to receive a motorcycle endorsement
Wear appropriate eye protection while driving, such as goggles or safety glasses, unless you have a proper windshield or full helmet
Never overtake or pass other vehicles in the same lane (a practice known as lane-splitting)
Keep both hands on your handlebars while driving
Further, you can only carry passengers if your motorcycle was made for multiple people. Children must be five years or older, in an appropriate seat.
2. Be alert to the most common causes of crashes
Motorcycle crashes most commonly occur when:
Another vehicle turns left in front of you
You hit an unsafe or slippery patch of road
Another vehicle changes lanes into you
Someone opens a car door into your oncoming bike
You were traveling too fast
Another driver stops suddenly, or rear-ends you
Anyone is driving under the influence of drugs or alcohol
RideApart offers an excellent resource, along with videos, that explains how to avoid and respond to the most common causes of motorcycle crashes. We recommend reading and watching these videos in full, whether you're a new or experienced driver.
3. Never drive under the influence
We're noting this twice because it's that important.
At night, up to 46% of all motorcyclist fatalities occur when the motorcyclist had a BAC above the legal limit of 0.08%. Never drink and drive. Make it a rule to avoid driving if you've had even one drink.
Likewise, avoid driving after any use of prescription sedatives, pain medications, or other drugs. For example, while marijuana may be legal in some states, it can still lead to a change in your driving skills.
4. Know your risks
Before you ever step up to your bike, be aware of and proactive about your specific risks.
If you're an inexperienced driver, plan to ride in slower, safer conditions until you build your skills. If you're on a newer bike, get used to it off the road and, again, practice in safer conditions until you build confidence.
Age also plays a role in motorcycle accidents. Those 50 years and older made up 36% of all motorcycle fatalities in 2017, up from 14% in 1997. The reasons for this are many. Often, older drivers are "re-entry riders." They rode when they were younger and assume that they still know how to handle a bike. With more traffic, more powerful bikes, and diminished physical skills, this simply isn't the case.
If you're an older adult who hasn't ridden in a while, it pays to take a safety class to refresh your skills. Follow the other safety tips too, like getting used to your bike and practicing in safer areas before hitting the open road.
Finally, know that riding with a passenger takes much more skill. You can learn how to ride safely with a passenger here.
5. Wear appropriate safety gear
We already discussed how DOT-compliant helmets can save lives. These helmets provide appropriate shock-absorption and peripheral vision capabilities. Look for a DOT sticker on the inside or outside of your helmet to ensure it meets safety standards. You can learn more about choosing a helmet here.
To protect yourself in the case of an accident, you should also wear:
Clothing that fully covers your arms and legs in a thick material, like leather
Boots or shoes that cover up to your ankles or higher
Gloves for a better grip and to protect your hands
Eye protection, such as a full helmet or goggles
Reflective materials for better visibility
6. Do a safety check before each ride
You've received your motorcycle endorsement, practiced in a secure area, and found the right safety gear. Even so, you should still do a quick safety check before each ride. At the very least check:
The weather to ensure there won't be any slippery or unsafe conditions
Your tire pressure
Your bike's brakes, headlights, and signal indicators
For any signs of oil or gas leaks
That any cargo is properly secured and balanced
That your protective gear is in good shape and worn correctly
7. Practice active awareness during every ride
Finally, if you drive a motorcycle, always ride responsibly and as actively aware as possible. This means:
Watching ahead for any potholes, gravel, or puddles
Proceeding cautiously at intersections, where most accidents take place
Keeping your headlights on at all times to increase your visibility
Leaving plenty of braking distance between yourself and other vehicles
Using extra caution in heavy traffic or inclement weather
Not sure if you're aware of the best ways to protect yourself out there? We highly recommend taking a safety class. The Louisiana State Police offer a variety of motorcycle training programs, ranging from basic rider courses to more advanced lessons. There are a variety of other high-quality safety programs as well.
8. Practice motorcycle awareness on the road
Motorcycle Safety Awareness Month is about reducing accidents and raising awareness about motorcycles with all drivers. Even if you don't drive a motorcycle, you can do your part to help all people on the road arrive at their destination safely.
Here's how:
Practice caution when approaching a left turn, ensuring you use your turn signal and the road is clear of motorcyclists or allowing them to pass before turning
Become aware of motorcycle turning and braking patterns
Give motorcyclists the same (or more) space as you do other vehicles, allowing them a full lane width
Yield to motorcyclists and give them plenty of space—even the smallest nudge can lead to a crash
Check your mirrors and blind spots for motorcyclists before changing lanes or making turns
Avoiding any and all distractions while driving, such as texting, eating, or playing with your car radio
The Washington Motorcycle Safety Program released a video that shows how to be more aware of motorcyclists on the road. It gives good examples of what to look for and motorcycle movement patterns.
Get help after a motorcycle accident
Even if you practice all of these safety guidelines, you could still be in an accident. Unfortunately, an earlier report notes that in two-thirds of passenger car and motorcycle collisions, the car violated the motorcyclist's right-of-way.
If the worst happens, there is help.
At Huber Thomas & Marcelle, we're dedicated to helping victims recover after an accident. We're tireless advocates for our clients, helping you secure the compensation you need to cover any long-term costs after an accident. We also help you make sense of the insurance claims process. You can learn more about our approach to motorcycle accidents here.
If you've recently been in a motorcycle accident, contact us today for a free consultation. We can walk you through your legal options.
If you or someone you love has been involved in a trucking accident, we know how drastically they can change your life. These massive vehicles, also known as big rigs, semi-trucks, or 18-wheelers, can cause devastating crashes. In the most serious cases, they are fatal. In others, they can lead to lifelong issues, such as spinal cord injuries and traumatic brain injuries. After any trucking accident, you need support. Fair compensation can help you cover your medical costs and ongoing care after a trucking accident. At Huber Thomas & Marcelle, we can help you navigate the complex trucking industry laws and regulations so you can find the support you need. Here's what you need to know about spinal cord injuries and trucking accidents.
How often do truck accidents occur?
A semi-truck is the largest type of vehicle you'll find on the road. Some are carrying mail packages, while others may be transporting produce to your local grocery store. Some trucks are even transporting hazardous materials.
With a full tank and cargo load, this type of truck can weigh up to 30 times more than a regular car. While that alone is a cause for concern for surrounding drivers, there are several other issues.
For example, these are some of the major risks that can lead to truck accidents:
Driver fatigue due to long stretches of work, especially at night
Large blind spots around the sides and rear of a large truck
Lack of ability to brake at high speeds, especially while traveling on wet roads or steep hills
Longer acceleration distances, which are especially risky while attempting to merge into traffic
Hazardous material cargo, including corrosive agents, explosive materials, or nuclear waste
While the trucking industry is federally regulated, there are still many issues to sort through. Truck accidents occur much too often, and in the worst cases, they have fatal outcomes. More than 4,100 people died in large truck crashes in 2018. According to the Insurance Institute for Highway Safety, 67% of them were occupants of cars and other passenger vehicles.
Unfortunately, statistics show that the problem is only getting worse. In fact, trucking accidents are on the rise. The number of people who died in large truck crashes was 31% higher in 2018 than it was in 2009, the lowest it had been since the collection of fatal crash data began in 1975.
What types of injuries occur after truck accidents?
If a trucking accident isn't fatal, it is still likely to be catastrophic in terms of injuries and property damage. There are several different types of injuries that may occur after truck accidents, including, but not limited to:
Whiplash: If you are hit from behind, your head may be thrown violently back and forth causing whiplash and a range of other neck injuries
Back injuries: When your back is struck or twisted around in a trucking accident, the results can lead to chronic pain and debilitation
Broken bones: The impact of a big rig can break bones all over the body, including your ribs, arms, and legs
Head injuries: When you hit your head against a dashboard or are struck by debris, serious head injuries can occur, including brain injuries
Internal trauma: Blunt trauma from the powerful blow of a truck can cause internal bleeding and damage to organs
Lacerations: Most trucking accidents involve flying debris that can pierce the skin and lead to deep cuts as well as scrapes
Beyond this list, the most serious and prevalent injuries after trucking accidents are spinal cord injuries. This type of injury can change the course of your entire life. The spinal cord is significant because it helps your body function by sending and receiving messages from the brain. Let's look at the impact of this type of injury more closely.
What are spinal cord injuries?
We walk around every day completing basic tasks. From getting a plate out of the cupboard to reaching for your wallet, these everyday occurrences are seemingly mindless. Most of us don't give too much thought to the fact that the spinal cord makes all of this possible.
In basic terms, your spinal cord is a bundle of nerves that runs down the center of your back. It transmits sensory information from your body to your brain, which means it is an integral part of your life. It enables you to move your limbs, control your bladder, and so much more.
The bony vertebrae of your spinal column protect this cord of nerves from damage. However, severe trauma can fracture, compress, or even sever the spinal cord. When communication between the brain and spinal cord fails, paralysis occurs. This is why spinal cord injuries are so dangerous.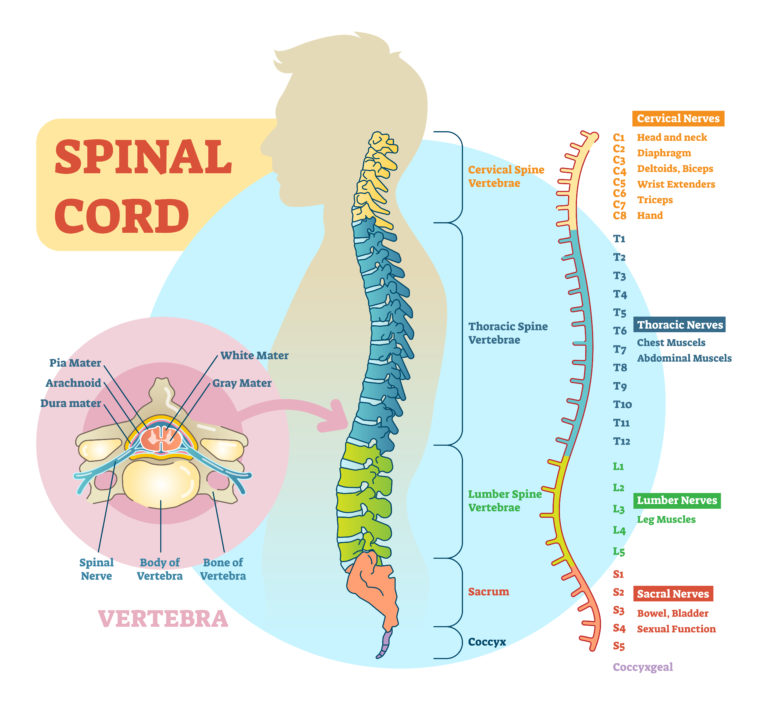 Types of spinal cord injuries
As with any injury, there are varying levels of severity of spinal cord injuries. This will largely depend on the location of the impact. In general, the higher up the injury takes place, the more severe the outcome.
For example, an injury to the neck, first and second vertebrae, or mid-cervical vertebra could affect your ability to breathe. An injury that occurs lower than this in the lumbar vertebrae may affect nerve and muscle control to the bladder, bowel, legs, and sexual organs.
Spinal cord injuries are classified into three different categories or types:
Quadriplegia: Refers to loss of movement and sensation in all four limbs, but may also affect a person's respiratory system
Paraplegia: Loss of sensation and movement in both legs
Triplegia: Involves motor and sensory loss in both legs and one arm
Doctors must also determine whether a spinal cord injury is complete or incomplete. A complete injury refers to a total lack of movement or feeling below the level of the injury. An incomplete injury means there is still some degree of feeling or movement below the level of the injury.
Recovery and aftercare
The moments immediately following spinal cord injuries are critical. Remain still and avoid moving your spinal column. In a serious case like this, it is best to wait for emergency care to arrive. This will increase your odds of a better recovery.
From there, you will most likely be transported by ambulance to the nearest hospital. Doctors there will work to stabilize you with oxygen, blood transfusions, and a brace to keep your neck and back still. The following hours are critical and will have a serious impact on your recovery.
While every spinal cord injury is different, there are several methods of treatment your medical team may recommend. This could include all, or a combination, of the following:
Surgery to repair tears and damage to the spinal column
Physical therapy to improve your range of motion and strengthen the damaged area
Injections to reduce inflammation, provide pain relief, and repair damaged tissue
Occupational therapy and rehabilitation to allow you to return to work
The use of assistive devices and braces
Aftercare will look different for every person. In cases of severe spinal cord injuries, you may require a wheelchair, either temporarily or permanently. This will depend on the extent of your injury and any paralysis you're experiencing.
Furthermore, you may require special in-home care in order to accomplish daily tasks. While this is a worst-case scenario, it is still the reality for many spinal cord injuries. A spinal cord injury during a trucking accident can truly alter the course of your life.
What should I do after a trucking accident?
Any accident is frightening, but a run-in with a truck of this size can leave you feeling completely shaken and overwhelmed. Your first priority should always be to call for help, especially if you or any of your passengers are hurt. It doesn't matter if it seems to be minor, it's always best to have emergency officials evaluate the situation. As noted, it's best to remain still if there's any evidence of spinal cord injuries. Ask nearby witnesses to complete the following tasks in this case.
If there aren't any evident injuries, you'll still need to call police. An officer will come out to the scene to write up a formal crash report. This document can be very helpful when dealing with the truck driver, the company they work for, and insurance representatives.
Once you've called the local police department in your area, follow these important next steps:
Get contact information for the driver involved: Don't leave without getting information from the truck driver involved in the crash. This should include their name, phone number, license plate, and insurance information. Jot down any details about the company they work for and their employee ID number as well. If they're subcontracting for a larger shipping company (such as Amazon), get the names of both companies too.
Talk to witnesses: Did anyone see the crash happen? Perhaps someone was in a nearby parking lot or restaurant. Maybe another driver saw the crash happen and pulled over to help. Exchange information with these witnesses. You'll likely need firsthand accounts later on to support your case.
Gather evidence: If you're in a safe place, begin to gather evidence from the site of the accident. Take photos of the entire area, as well as any damage to your vehicle or skid marks on the road, sidewalks, and guardrails.
Whether you are returning home or being admitted to a hospital, you or someone you love should consider hiring a truck accident lawyer right away. This will help you determine the next steps. An experienced car accident lawyer will be open and honest about the best plan for your specific situation and can help protect your rights after a crash.
Get help after a trucking accident
Recovering from a spinal cord injury is a lifelong effort. If a truck driver is responsible for your injury, you have the right to fair compensation so you can heal. This financial support will usually be necessary to cover rehabilitation, lost wages, continued medical care, and any medical equipment your doctor deems necessary.
At Huber Thomas & Marcelle, we understand the trauma that occurs with spinal cord injuries. As your car accident attorney, we will work closely with expert medical witnesses to calculate a fair settlement based on the physical, work-related, and mental damages you are suffering from.
Our New Orleans car accident lawyers have brought hundreds of personal injury cases to trial. We pride ourselves on our excellent trial success record and client-centered focus. In many cases, you don't pay anything unless we win your case.
Give us a call today to discuss your situation.