on the blog

Rideshare services, like Uber and Lyft, have provided a convenient form of travel for millions of people around the country. In the U.S., Uber alone accounts for 14 million trips taken every day. Rideshare services have made trips to and from airports, restaurants, bars, and concerts faster and safer for travelers in New Orleans – saving time on parking and reducing the risk of drunk driving.

Much like other forms of travel, rideshare services carry potential risks. University of Chicago researchers found that ridesharing services in a city were associated "with an increase of approximately 3% in the number of motor vehicle fatalities and fatal accidents."

Whether you are a passenger, driver, or third party involved in a rideshare accident, it's important to understand your rights.
What to Know About Rideshare Accidents
In a rideshare service, a passenger is transported in the driver's personal vehicle in exchange for payment. Think of all of the potential risks of driving your own personal vehicle. You could collide with another car, bicycle, or pedestrian. These accidents also have the potential of occurring when a service like Uber or Lyft is involved.
However, there are additional legal stipulations due to the involvement of the rideshare company, Uber or Lyft, in providing this service. At Huber Thomas Law, we are experienced in handling rideshare accident claims, and we want to empower you with the knowledge below.
Common Causes of Rideshare Accidents
Knowing that accidents can occur in your own vehicle, you can quickly understand that these risks also apply to rideshare services. Below are a few of the common causes of rideshare accidents.
Distracted Driving
An accident can occur between a rideshare driver and another driver as a result of distracted driving. Distractions like phone calls, texting, navigation adjustments, or rideshare app interactions can keep a driver from maintaining focus on the road.
Recklessness
Reckless behavior like aggressive driving and disobeying traffic laws can cause harm on the road. An accident may occur as a result of a rideshare driver or another driver exhibiting aggressive or illegal behavior.
Fatigue
Some Uber and Lyft drivers, and other drivers on the road, may work long days and into the night hours. An accident has the potential of occurring if fatigue has impaired driving abilities.
Improper or Inadequate Maintenance
Rideshare drivers must keep their vehicles maintained and up to date in order to keep themselves and their passengers safe. If brakes, taillights, tires, or other vehicle components become worn, they have the potential to cause an accident.
Unsafe Weather
Adverse conditions, such as rain or fog, can cause risks on the road. If a driver is unequipped to handle such weather, they may be at fault for any accidents that occur when driving during these conditions.
Inexperience
Uber and Lyft require that all drivers maintain the minimal requirements to operate an automobile. However, a rideshare driver or another driver on the road may lack experience or qualifications which can lead to an accident.
Many factors are usually at play when a rideshare accident occurs. An experienced legal team like Huber Thomas Law can evaluate the facts of the case and determine whether negligence was at play.
Potential Harm Resulting from Rideshare Accidents
Rideshare accidents can lead to physical, emotional, and financial harm. Below are a few of the impacts of a rideshare accident.
Physical Injury
A physical injury from a car accident may be minor, including cuts and bruises, to major, such as broken bones, head injuries, or internal injuries.
Emotional Distress
An accident is a very traumatic experience. Those who have been involved in major vehicle accidents often experience emotional impacts afterward, including post-traumatic stress disorder (PTSD), anxiety, and depression.
Property Damage
Accidents can occur that not only cause damage to one or more vehicles but also to surrounding structures, such as fences or poles. These may require replacements or repairs.
Lost Wages
If an injury occurs that keeps an individual from working, lost wages are considered damages resulting from an accident. These lost wages can cause financial strain and impact a person's livelihood.
Medical Expenses
The cost of ER visits, hospitalization, surgeries, and other medical treatments can add up. Medical expenses can be considered in a rideshare accident claim, as they impact the financial health of an individual involved.
After an accident, your safety should be your number one priority. Not only is it important to seek qualified medical evaluations, but also legal evaluations. A dedicated team like Huber Thomas Law can assess the damages that occurred as a result of the accident and determine the right compensation for you.
What to Do After a Rideshare Accident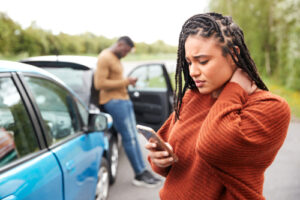 As more people use rideshare services, accidents are more likely to occur. The legal field is quickly acclimating to this new area of law, and Huber Thomas Law has been at the forefront of representation in these cases. We bring our specialization in personal injury to these unique cases, helping our clients recover emotionally, physically, and financially.
Whether you are a passenger, driver, or third party involved in the accident, it's important to know the proper steps to take.
Seek Medical Attention
Safety is the number one priority after an accident. Call for medical assistance if you or anyone involved has been injured as a result of an accident. Even if you do not feel injured at the moment, medical evaluation is essential. Some injuries may have delayed symptoms.
Call Law Enforcement
It's necessary to contact the police and file a report that details the incident. This will be a vital document when submitting a claim for damages. Be sure to provide detailed information about the incident, including parties involved, location, and injuries sustained.
Report the Incident to the Rideshare Company
Rideshare companies have a process for reporting incidents. You will need to report the accident within your rideshare app, following their guidelines for doing so. The only information you need to provide is the date, time, and location of the accident, as well as any injuries or property damage incurred.
Gather Photos and Videos
Be sure to take photos and videos of the accident scene. Documenting the scene is important for both insurance and legal claims.
Exchange Information
Make sure to gather all parties involved in the incident's names, contacts, insurance, and license plate information. In a rideshare accident, be sure to document who is who between the driver, passenger, and third-party involved – and identify the name of the rideshare company.
Get Witness Information
If there are any observers of the accident, obtain the name and contact information of these witnesses. Their stories may be valuable in legal testimony determining liability in a rideshare accident.
Do Not Admit Fault
Whatever you do, do not admit to any fault in the rideshare accident. This may be interpreted as an admission of guilt. If you believe you are at fault, withholding this sentiment is still important. An accident is complex, and it's important to not make any assumptions.
Report the Accident to Your Insurance
Be sure to call your insurance company to report the accident, even if you were a passenger. Provide information and details about the accident and follow the directions your insurance company provides. Do not talk to the rideshare company's insurance or representatives without legal counsel. 
Find Legal Counsel
Your next step is to get a legal team in your corner. Huber Thomas Law will help you understand your rights and navigate the complexities of the incident and resulting claims.
Keep All Documents
As you navigate reporting the incident and recovering from injury, keep all documentation safe and secure. Documents like medical records, police reports, insurance correspondence, and other information may be used as evidence in legal proceedings.
Follow All Medical Treatment and Expenses
Be sure to keep up with your prescribed medical treatments and document all medical expenses related to the accident. These records will be useful in establishing damages and pursuing compensation.
How an Attorney Can Help After a Rideshare Accident
When dealing with insurance claims, medical bills, and lost wages after a rideshare accident, it's important to find legal support. Rideshare accidents can be devastating, whether you were the passenger, rideshare driver, or even someone else on the road.
Our experienced team at Huber Thomas Law can walk you through the process of getting the compensation you deserve. We have helped bring numerous cases to trial, securing millions for our clients. We'll help you navigate the complexities of rideshare accidents, deal with insurance companies, determine liability, and understand legal procedures.
Frequently Asked Questions
What should I do if I'm a passenger in a rideshare accident?
If you were the passenger in a rideshare accident, follow the steps outlined above and summarized below.
Seek medical attention.
Contact local authorities to file a police report.
Call your own insurance company, even though you were the passenger.
Report the incident to the rideshare company; however, do not talk to the rideshare company's insurance or representatives without legal counsel. 
Document the scene and gather contact information of all parties involved, including witnesses.
Keep all medical, insurance, and police records.
Seek legal counsel.
What should I do if the rideshare driver is at fault?
If you believe the rideshare driver was at fault, follow the steps outlined above. It's important that you fully document the scene, including photos of the rideshare signage within their vehicle.
Remain calm and do not assume fault. Bring all evidence and a description of the incident to a legal representative. An attorney will be able to review the facts of the case and determine the responsible party's liability.
How can I determine liability in a rideshare accident?
Determining liability in a rideshare accident is a complex issue. It requires reviewing all evidence, including photos and videos taken at the scene and police reports. To determine liability, you must also understand local laws and regulations, as well as rideshare company policies.
A legal representative with experience in rideshare accidents can take this stressful analysis off your shoulders. At Huber Thomas Law, we fully understand the complexities of navigating rideshare accident cases. We'll review all of the facts of the case and help you determine liability.
What damages can I recover in a rideshare claim?
The full amount of damages that one can receive in a rideshare claim depends on local laws and regulations, the extent of the harm, and facts regarding the incident. A few of the damages that one could seek compensation for include:
Medical bills
Property damage
Lost wages
Emotional distress
Disability
Loss of consortium
Punitive damages
By working with Huber Thomas Law, we'll take into consideration all of the harm done and ensure you receive the maximum compensation you deserve.
How long do I have to file a rideshare accident claim?
For the state of Louisiana, the statute of limitations for all vehicle claims is one year from the date of the accident. Do not hesitate if you have been injured in any way following a rideshare accident.
Seek Legal Support from Huber Thomas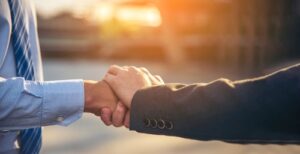 A rideshare accident is a stressful experience. We seek to resolve your case and help you recover through clear communication, informed guidance, and personal attention. Choose Huber Thomas Law to represent your best interests in a rideshare accident case.
We know how personal, business, and property damage can disrupt your world. You suddenly have to handle the physical, emotional, mental, and financial stressors resulting from the incident. And, if you were wronged or harmed by another party, there may be legal ramifications to sort through.
Finding an attorney to be in your corner is valuable, as long as they are the right advocate for you. If you don't know where or how to begin, follow our 10 steps below. We at Huber Thomas Law want to help simplify this overwhelming process for you.
1. Determine if it's the right time to hire an attorney.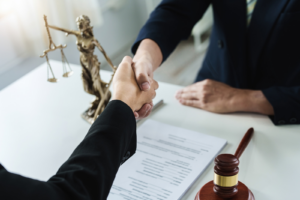 If you have recently been harmed by the negligence or carelessness of another, it may be time to seek the support of an attorney. It's important to begin the process of hiring an attorney as soon as possible, giving your legal team ample time to protect your best interests.
When the following events occur, be sure to get your search started immediately.  
Physical injury due to negligence, including vehicle accidents or slip and fall

 

Wrongful actions against your business

 

Injury due to a product's design, manufacturing, or label defect

 
Property damage following a natural disaster

 
2. Decide what type of attorney you need. 
Many attorneys specialize in a specific type of law, whether through a certification or a long history in a specific practice area. Deep knowledge and experience set clients up for better case success. There are many attorney specialties, including estate planning, intellectual property, and personal injury, to name a few. Below are a few specific cases and the type of attorney needed for each. 
Physical Injury Due to Negligence
If you were injured in an automobile, rideshare, trucking, motorcycle, bicycle, pedestrian, or boating accident, you need a personal injury attorney. You will also need to seek a personal injury attorney if you've experienced a slip and fall on someone else's property. 
Wrongful Actions Against Your Business
If you and your business have been financially harmed through the negligent or fraudulent acts of an individual or another business, you must hire an attorney who deals with business torts. These actions could include contract interference, restraint of trade, theft of trade secrets, misrepresentation, trade libel, or defamation.  
Injury Due to a Product's Design, Manufacturing, or Label Defect
When a product has caused you harm, you must hire a product liability attorney quickly. Injury caused by a product could be due to a design, manufacturing, or label defect. A product liability attorney will help you navigate the complexities of these cases and hold companies accountable for any damage.  
Property Damage Following a Natural Disaster
In the Gulf South, we are all too familiar with the profound losses natural disasters can cause. There are ways to recover if you have a property damage attorney in your corner. A property damage attorney can help you navigate insurance claims after the flood, hurricane, fire, and tornado damage. Hiring a property damage attorney can also be advantageous in the event of willful damage, including graffiti and arson.  
3. Research attorneys in New Orleans.
Once you understand what type of attorney you need, it's time to do your due diligence before hiring one. By searching "personal injury attorneys near me" or "property damage attorney New Orleans" online via Google, you'll find listings and websites that match your search. Take a glimpse at the websites of the firms and attorneys listed to get an idea of whether they match the type of assistance you need.
4. Evaluate attorney experience. 
Many attorneys and firms include their "resumé" of experience on their websites. However, experience is about more than where the attorneys went to law school. Review each firm's history and success stories to get an idea of their level of experience in your specific area of need.
5. Read attorney reviews and ask around.
A firm's reputation is an important factor to consider when choosing an attorney to hire. By asking personal connections, such as family and friends, and reading online reviews, you can get a good idea of their trustworthiness, integrity, and success rate. Community reviews can be found in places like Facebook business pages and Google listings.  
6. Schedule more than one attorney consultation.
To be your best advocate, and find the best advocate for you, scheduling more than one consultation with a list of attorneys is key. This is a time when you can ask your potential attorney all of your most pressing questions before hiring them. Many firms provide free consultations for this reason, allowing potential clients to fully evaluate their firm's approach, fee structure, and compatibility. 
7. Prepare a list of questions to ask each attorney.
Before your consultations, prepare a list of questions that you would like to ask each attorney. Asking each firm the same set of questions will give you an idea of their comfortability with your type of case, compatibility with you as a client, and communication style in educating you about your case. Common questions include:  
What is your experience with my type of case?

 

How many cases have you handled in [insert type of law]?

 

What have been some of your case outcomes?

 

What is your typical approach or process?

 
Do you have trial experience?

 

Can you send me references from past clients?

 

What is your current assessment of my case?

 

How will you keep me updated on my case?

 

What outcome do you expect for my case?

 
When do you expect this case to be resolved?

 

What is your fee structure?

 

Are there any additional costs I should be mindful of?

 
No question is off the table when it comes to finding the right attorney for you. A trustworthy attorney will want to make sure you are equipped with knowledge regarding your case.
8. Compare attorney fee structures and affordability.
Financial affordability should be considered before hiring an attorney. Fee structures differ depending on the attorney or firm. Some may charge a flat fee or by the hour, and some will charge a fee based on a percentage of the winnings in your case.  
Payment By the Hour
Some attorneys charge their clients based on the number of hours worked. These hours accumulate through client meetings, case research, document drafting and reviewing, and time spent in court. The hours spent on these activities will then be multiplied by the attorney's hourly rate and billed to you on a predetermined schedule. Some attorneys may even charge a retainer fee that can be withdrawn as they bill you for services.  
When working with an attorney who has an hourly fee, be sure to review the itemized bill carefully for any discrepancies. This bill will contain a total of the hours spent, a description of the work done, and the hourly rate charge.   
Payment Through Flat Fee
For uncomplicated matters, some attorneys charge a flat fee. This flat fee will cover the service and the specific activities it requires, no matter how long the case takes. You'll receive an agreement with all service and flat fee details and be expected to pay this flat fee upfront. You will not be charged additional fees unless you request additional services, the scope of work shifts, or unexpected issues arise. In the event of these circumstances, your attorney will revise the agreement and require your approval before pursuing additional services. 
Payment Through Contingency 
Of all fee structures, contingency is the most cost-effective for the client. The attorney will not charge you an hourly or flat fee, but they will charge you based on the case outcome. This means your attorney will only get paid if they are successful in recovering money for you. If the case is not successful, you are not responsible for paying your attorney. 
Typical contingency fees are 33.33-40% of recovered compensation and will be agreed upon before the work begins. Your contract will outline all of the contingency terms, including how the attorney fee is calculated and any additional expenses that may be deducted. These additional expenses may include fees for depositions, witnesses, or filing. Please note that a contingency fee is not permissible in every type of case. 
9. Choose the attorney that is the most compatible.
If you've found attorneys who have the right specialty, experience, reputation, and fee structure, but still can't decide whom to choose, go with your gut. Ask yourself if the attorney made you feel seen, heard, and reassured. Their resumé and reputation mean nothing if they cannot treat you with the dignity and respect you deserve. An attorney who is truly in your corner will be a fierce advocate who listens to your needs.  
10. Understand your Representation Agreement. 
When you've made your choice, be sure to fully understand the agreement between you and your attorney. All of the terms of your relationship will be documented in an easy-to-understand, one-page contract, your Representation Agreement, that will outline all of these topics. 
Scope of Work
Your engagement letter will detail the services your attorney will provide and stipulate any services or activities that may be deemed "out of scope." 
Payment Terms
Whether hourly, flat, or based on contingency, your attorney's fee structure, including hourly rates and/or contingency percentages, will be outlined in the engagement letter. The payment schedule will also be outlined and agreed upon. 
Client Responsibilities
Your engagement letter will also express what is expected of you in working toward a successful case. You will be required to cooperate fully, including supplying documents and information that will support your case. 
Confidentiality Statement
Your attorney should reassure you that your case will be kept confidential. However, there may be cases in which information must be disclosed. The parameters regarding case confidentiality will be detailed in the engagement letter. 
Termination of Contract
If either party needs to end the case, a termination clause will outline guidance for doing so. This clause will specify how the contract may be terminated and the fees associated with termination.  
Add Huber Thomas to Your Attorney Search
The process of finding an experienced attorney you can trust can be overwhelming. At Huber Thomas Law, we want potential and current clients to be equipped with knowledge and confidence. This sense of trust is how we've recovered millions of dollars for our clients within our practice specialties:  
Personal Injury

 

Business Torts

 

Products Liability 

 

Property Damage

 
We take the stress off of you through clear communication, informed guidance, swift action, and personal attention. Contact Huber Thomas Law when you're ready to work with a tireless advocate for your case.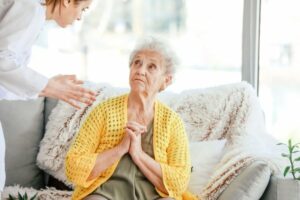 If you suspect that your loved one is the victim of abuse or nursing home negligence then you must take swift action to get to the bottom of it. If you believe they are in immediate physical danger, call 911 to alert the authorities. Then contact a Louisiana nursing home abuse attorney who can help you file a legal claim.
By working with a successful law firm like Huber Thomas Law, you will have help from a law firm that cares about justice and putting an end to the abuse. We also believe in holding the nursing home accountable and recovering compensation for the damages suffered. Contact us today to get justice for you and your family.
Nursing Home Abuse is More Common Than Many People Realize
No one wants to think about the most vulnerable people in our population being the victims of neglect or abuse, yet it is all too frequent. According to a study by the World Health Organization, one in six people over the age of 60 report being the victim of some kind of abuse within the last year.
As alarming as it is, that statistic is general to elders in general – when you home in on abuse in nursing homes, the data is staggering. According to the same WHO study, two out of three nursing home and long-term care staff report having committed abuse in the past year.
How can we stop nursing home abuse?
There are two main steps that can be taken. First, those who are guilty of this abuse can be held accountable. Filing civil lawsuits to hold their employers financially liable is the first step in doing this. Law enforcement can file criminal charges when appropriate.
Second, steps can be taken to ensure proper staffing. According to a study from the Human Rights Watch, much of the abuse and neglect that occurs is the result of understaffing or improperly trained staff. They point to a reduction in staffing during COVID-19 – which has continued to be an issue and is expected to be an issue for years to come – as one of the biggest causes of an increase in elder abuse in nursing homes.
Common Signs of Nursing Home Abuse
If you know how to spot nursing home abuse, then you can be the one to put an end to it. Our elderly population is at a higher risk of abuse than younger populations due to physical or mental health issues that can make it difficult for them to stand up for themselves, and are less likely to be taken seriously when they do.
This is why it is essential for everyone to be aware of the signs that a person is being abused or neglected in a nursing home. They include:
Unexplained physical injuries
Repeated physical injuries
Broken bones
Serious, untreated bedsores
Head injuries
Bruising
Dehydration
Malnourishment
Poor hygiene
Soiled bedding
Sudden and unexplained personality changes
Changes to a person's emotions
Fear, nervousness, or withdrawal
Crying
While many of these signs are not substantial evidence on their own, several of these signs together should prompt a worried party to contact the authorities – and an attorney. For example, a person who suddenly has a mood change, has an unexplained injury, and seems withdrawn might be the victim of abuse.
Medical Malpractice
A nursing home abuse lawyer can be called in to help with many types of nursing home abuse, including medical malpractice such as medication errors. If you or a loved one has suffered harm as a result of medical malpractice in a nursing home, contact an attorney immediately.
Nursing Home Neglect
Louisiana law makes it clear that nursing home neglect is unlawful and that victims can sue to recover damages caused by their neglect.
There are three general types of nursing home neglect
If the staff of the nursing home does not uphold a reasonable standard of care and a resident suffers harm as a result, then the resident has been the victim of neglect. Generally speaking, nursing home neglect falls under one of three categories:
Medical neglect. Failing to provide residents with medication on time, not attending to broken bones or bedsores, or not calling 911 in an emergency are all examples of medical neglect.
Living needs neglect. Examples of this type of neglect include not providing food or water to residents, not giving them enough bathroom visits, or other actions that lead to malnutrition, dehydration, and even death.
Hygiene neglect. Allowing residents to stay in beds that are soiled, not bathing residents, and not changing their clothing are examples of hygiene neglect.
Who can sue the nursing home for neglect?
The elders who themselves were the victim of the neglect can sue, as can their family members in certain cases.
Is nursing home neglect the same thing as nursing home abuse?
Not exactly. Negligence is generally not intentional and occurs when a person fails to take actions that they should take. Abuse is generally intentional and comes from direct action. Regardless of the intention of the guilty party, both types of abuse can have serious consequences.
Physical and Sexual Abuse
A person who is physically or sexually abused while a resident of a nursing home or care facility should contact the police for immediate help. They should also contact an attorney who can determine if there are grounds for a civil lawsuit.
The Worst-Case Scenario is Filing a Wrongful Death Lawsuit
If your loved one has passed away due to neglect or abuse by a nursing home, then you are living with a terrible burden. Depending on the circumstances in your case, we might be able to file a wrongful death lawsuit that would hold the at-fault parties accountable.
Your Claim Has the Best Possible Chance When We Build the Strongest Possible Case
In order to win your claim, your nursing home abuse lawyer will need to prove the following:
That the nursing home had a legal duty of care for the victim
The nursing home did not meet the minimum level of care required
The staff's abuse and/or neglect harmed the victim
The victim suffered injuries and/or damages due to the harm
The victim or their family is owed compensation to cover medical costs, to heal from emotional pain and suffering, to pay for funeral costs, and other damages
Civil Lawsuits Hold Nursing Homes Accountable
To file a lawsuit against a nursing home or long-term care center, you'll need to work with a nursing home abuse attorney. Our first step will be to file a complaint that includes:
Details of how the injury occurred
All the facts related to the incident
The names of all parties who took part in the abuse
A list of all witnesses
Evidence is Crucial to Winning Your Case and Holding the At-Fault Parties Accountable
You will not win your case if you do not have evidence. Your nursing home abuse attorney can help you gather the necessary evidence such as:
Pictures of the neglect
Pictures of injuries from the neglect or abuse
Medical records
Contact information for witnesses of the abuse
Testimony from expert witnesses
Surveillance footage
Log books and records from the nursing home
When can a nursing home be held liable for neglect or abuse?
Nursing homes are not always responsible for abuse or neglect that occurs within their walls. For example, if a visitor abuses a resident of a nursing home and the staff was not made aware of the abuse nor did anything to lead to the abuse, then the nursing home might not be held accountable.
In order for the nursing home to be held liable for the abuse, we must show that the nursing home or its employees acted negligently. This might include:
Negligent hiring. If the nursing home did not do adequate background checks, did not require necessary academic degrees or training, or hired people with a record of abuse or violence, then they could be found negligent in their hiring process.
The Centers for Disease Control and Prevention (CDC) report that the average staff in a nursing home is one for every 1.64 residents. If a nursing home does not staff enough people to reasonably care for their residents, then they could be found negligent for understaffing.
Lack of training. Employees at nursing homes must be adequately trained in order to do their jobs correctly. If they are not, then the nursing home that employs them could be found negligent.
Third-party abuse. While a nursing home is not always found negligent in the event that a third-party unaffiliated with the nursing home abuses a resident, they could sometimes be. For example, if there was a lack of security at the facility that allowed third-party access to the victim, then the nursing home could be found negligent.
These are only a few examples of the many ways a nursing home could be found negligent for the abuse or neglect their residents endure.
Time Could Be Running Out – Call Today for a Free Legal Consultation with a Louisiana Nursing Abuse Attorney
You do not have an unlimited amount of time to file your complaint. In most cases, the statute of limitations for Louisiana personal injury claims is just one year from the date of the injury. Acting fast is essential to ensuring you can pursue all available legal remedies to the abuse or neglect you or your loved one has sustained.
Huber Thomas offers a comprehensive approach to your case
The key to winning your case is an in-depth investigation that can uncover all available evidence. We look at all potential factors that were involved in the abuse or neglect, including staffing issues, unsafe practices, and background checks.
We will also schedule depositions with other parties involved, including witnesses, doctors, the police, other residents, and anyone else involved. The more information we're able to gather about a particular case, the better our chances of success.
Trust our long history of courtroom success
About 95% of personal injury claims settle outside of court. Though we know that this is the most likely outcome, we treat every case and prepare every case as though it is going to trial. We are committed to aggressively seeking fair settlements that hold guilty parties accountable. If the at-fault parties are not willing to agree to a fair settlement, then we will be ready to take them to trial.
You can read our long list of previous case victories to learn more about the hundreds of cases we have successfully litigated and the millions of dollars we have secured for our clients. We believe that holding companies financially accountable is an essential part of stopping and preventing elder abuse.
Contact Huber Thomas Law today and let us help you find the best way to respond to this terrible situation.
Living in the Gulf South brings enormous benefits, but it comes with its challenges, too. Dangerous tornadoes, sweeping fires, and hurricanes are just a few of the natural disasters that can cause various types of property damage claims – not to mention criminal destruction of property.
As a homeowner, you pay your insurance premium each month with the understanding that if the unthinkable happens, your insurance company will be there for you. Unfortunately, it is often not that simple.
If you've tried to read through your insurance policy, you likely came away more confused than before you started. Full of legal jargon and confusing language, these contracts are not written for the layperson to understand.
That's where Huber Thomas Law comes in. We can help you through the process of filing an insurance claim with a singular goal: getting you the compensation you are owed. We know this can be a confusing topic, and we are here to answer your questions so you can get through this difficult time and start rebuilding as soon as possible.
If you're ready for a free legal consultation or have further questions about handling various types of property damage claims, contact Huber Thomas Law at (504) 274-2500.
Willful Damage
According to Louisiana law, willful damage to property refers to "the simple criminal damage to property is the intentional damaging of any property of another, without the consent of the owner." This includes vandalism and malicious disruption affecting your home, business, or vehicle.
What are the common examples of willful damage?
Common examples of willful damage include:
Damage to windows
Broken exterior lights
Cutting or damage to trees, bushes, and other landscaping
Graffiti
Arson
Knocking down mailboxes, signs, and other property
Does my homeowner's insurance cover willful damage to my home?
Homeowner's insurance should cover this type of damage, but you will need to read your policy to determine your specific coverage. In most cases, homeowner's insurance will cover the cost of repairs or replacement of the damaged or destroyed property.
Does my auto insurance cover willful damage to my vehicle?
It depends on your insurance policy. If you have full coverage, then it is likely that willful damage to your vehicle is covered.
Tornado Damage
According to the Insurance Information Institute, insured losses from tornadoes top about $17 billion in the average year. Even a relatively weak EF0 tornado, which reaches maximum wind speeds of 85 miles per hour, can result in downed trees and other property damage. The most serious tornado, an EF5, has wind speeds of greater than 200 miles per hour and will destroy nearly every building in its wake.
Is the tornado damage to my home or vehicle covered by my insurance policy?
Your homeowner's policy should cover tornado damage. Unfortunately, that does not mean that your insurance company will simply hand over a check for 100% of the cost of repairs and replacement. You may have to fight to get a speedy and fair payout.
If your vehicle is damaged in a tornado, it might be covered by your homeowner's insurance policy if it was being kept in a garage at the time it was damaged or destroyed. Otherwise, your auto insurance policy might cover damage, depending on the level of coverage you elected to purchase.
Is debris removal included in my insurance policy?
Most homeowners' policies will pay "reasonable expenses" for debris removal of your covered property. This would include removing damaged shingles, siding, etc. While there is likely no compensation for lost trees or bushes, your policy likely covers "reasonable expenses" to remove critically damaged trees and bushes from your property.
Fire Damage
Fire damage in your home or business can be caused by everything from arson to downed power lines. In 2021, there was nearly $16 billion of direct property damage in the United States. This does not include the significant costs of secondary property damage from the smoke itself, or from the water or chemicals used to put out the fire.
Is fire damage included in my homeowner's policy?
Fire damage is standard in most homeowners' insurance policies. However, there might be exceptions for certain types of fires or for a homeowner's actions that the insurance company claims led to the fire. You can purchase separate or additional coverage if you live in an area at high risk for fire.
What are the most common causes of fire damage?
Many things can cause fire damage in a home. Some of the most common causes include:
Poor electrical work
Lightning strike
Overloaded electrical systems
Ovens and other appliances
Grills
Furnaces
Defective washing machines
Should I clean up the fire damage as soon as possible?
Many homeowners want to get back to a sense of normalcy as soon as possible and want to clean up the debris immediately. Remember that there could be evidence your attorney needs to prove your claim. Before removing anything, get written confirmation from your insurance company that they have fully inspected the site. Talk to an attorney if you are not sure.
What Do I Do if I Have One of the Abovementioned Types of Property Damage Claims?
The first step is to contact your insurance company and file a claim. The insurance company will then assign an adjuster to your case, who will start working on it. They will talk to you directly and inspect the property you are making a claim for. When they have completed their inspection, they will decide how much the insurance company is going to pay you
What Do I Do if My Property Insurance Claim is Denied?
In the unfortunate event that your insurance provider denies your claim, you should make sure you get the denial in writing. Then contact a Louisiana property damage attorney for help.
What Do I Do if the Insurance Adjuster Offers Less Than the Actual Cost of Repair?
Insurance companies often give the impression that you have no choice but to accept their offer. This is not necessarily true. If you do not believe that what they are offering is fair, you have the legal right to obtain fair compensation.
Why Isn't the Insurance Company Offering Me Fair Payment for My Property Damage Claim?
Remember that the insurance adjuster works for the insurance company – not you. Insurance companies make money by taking in more money in policy premiums than they pay out in claims. Their goal is to pay as little as possible without triggering a lawsuit.
It is Taking My Insurance Company Forever to Pay Out My Property Damage Claim – Is There Anything I Can Do?
At Huber Thomas Law, we have seen insurance companies delay claims in the hope that the insured will either give up on collecting their claim or be willing to accept less than their claim is worth to get the process over with. Do not fall for this tactic – contact a property damage attorney instead.
What is Additional Living Expenses (ALE) Coverage?
Most homeowners, renters, and condo insurance policies will include additional living expense (ALE) coverage. It is designed to pay for extra expenses a homeowner faces if they are unable to live in their home due to a covered insurance claim.
What expenses does ALE cover?
ALE aims to bridge the gap between what your typical household expenses would have been if your property had not been damaged, and the additional expenses you incur due to the damage. It can cover things like:
Hotels or rent for other temporary housing
Additional food costs related to not having a kitchen (i.e., the cost of eating in restaurants)
Paying for laundry services
Boarding your pets
Replacing your clothing
Storage costs
Renting furniture
Renters insurance and condo insurance also typically have additional living expenses insurance.
What are the limits for ALE?
It depends on your specific policy, but generally, it will not be higher than 20% of your dwelling coverage. For example, a 20% ALE limit on a home insured for $200,000 would be $40,000. This coverage aims to keep you at your "normal standard of living." What this means could be negotiated between you and your insurer.
There might be time limits to your ALE coverage as well. Your insurance policy's declarations page will outline the specifics of your ALE coverage.
What happens if my home is only partially damaged?
If you suffered damage from a hurricane or have other types of property damage claims in which it is not obvious that your home is uninhabitable, your insurance provider might claim that ALE coverage does not apply as you can live in your home.
Your property damage attorney can help you win a claim for ALE coverage in the event of such a denial.
Is There a Deadline to File a Lawsuit for Louisiana Property Damage Claims?
How Can an Attorney Help with Different Types of Property Damage Claims?
When you contact Huber Thomas Law, we will begin by reviewing your claim and the damage to your property. Our next steps will depend on the specifics of your case but could include the following:
Working with expert witnesses
Using cutting-edge technology to recreate the conditions of the cause of the damage
Extensive research to build a strong claim on your behalf
More than nine out of ten cases will settle out of court, but we prepare for every case as though it is going to trial. This shows the insurance company that we are serious about recovering the maximum compensation we can. It also ensures that we can take your case to trial to get a fair outcome if required.
Call Today for Help with These and Other Types of Property Damage Claims
The above covers three of the many types of property damage claims you might face. At Huber Thomas Law, we can help with other insurance claims, including those related to hurricane damage including the most recent Hurricane Ida which made landfall in 2021. If you are ready to hold your insurance company accountable and get help recovering the maximum compensation you are eligible for, contact us today for a free legal consultation.
The Jones Act is a federal statute that requires that goods transported between United States ports are  to be carried on vessels that are owned and operated by citizens or permanent residents of the United States. The full copy of the Jones Act can be found in Section 27 of the Merchant Marine Act of 1920. 
But the Jones Act doesn't only apply to maritime commerce—it also provides significant protections to maritime workers classified as "seaman" under the Jones Act by allowing them to bring direct negligence actions against their employers following a workplace injury. This is a stark contrast to the traditional workers' compensation scheme that prevents most land-based workers (and longshoremen) from maintaining negligence claims against the companies they work for.    
All manner of commercial vessels may fall under the Jones Act, including but not limited to tugboats, tankers, oilfield service vessels, container and cargo ships, cruise ships, and commercial fishing vessels.  The Jones Act even extends to some offshore drilling rigs, drilling ships, and production platforms designed to a reasonably practical degree for transporting persons or cargo over navigable waters.
Three Requirements Must Be Met for the Jones Act to Apply
There are three requirements that must be satisfied in order to be eligible for Jones Act compensation:
The person must fit the definition of a "seaman" as outlined in the Act;
The incident must occur within the course of the person's job ; and
The person's illness or damage must be the product of their employer's or another employee's negligence.
The Definition of a "Seaman"
Only those who are deemed "seamen" are covered by the Act. Under the Jones Act, a person qualifies as a seaman if they have a connection to a vessel or a fleet of vessels that is substantial in both time and nature.
Courts generally consider whether a person's labor supports a ship's function or the attainment of the vessel's goals or missions when deciding whether that person meets the Act's definition of a seaman.
Contract employees, longshoremen, and port workers are not eligible for the Jones Act seaman status, though they may be able to file lawsuits for their injuries under other maritime statutes or general maritime law.
There Are Three Types of Actions You Can Assert as a Jones Act Seaman
Under the Jones Act and general maritime law, a seaman may assert claims for (1) Jones Act negligence, (2) unseaworthiness and/or (3) maintenance and cure. These claims are described below. 
(1) Jones Act Negligence 
The seaman's first claim, under the federal law known as the Jones Act, is that his/her employer was negligent, and that this negligence was a cause of his/her injuries. Jones Act employers can be negligent for:
doing an act that a reasonably prudent person would not do,

 

failing to do something that a reasonably prudent person would do, under the same or similar circumstances,
failing to provide for the safety of the crew,

 

failing to comply with a duty required by law,

 

assigning the seaman to perform a task that he/she was not adequately trained to perform and/or
failing to provide a reasonably safe place to work
Significantly, in a Jones Act claim, the word "negligence" is liberally interpreted. For example, Jones Act employers bear the responsibility for any negligence that played a part, however slight, in causing a seaman's injuries. Further, the fact that an employer conducted its operations like that of other companies is not dispositive of whether it was or was not negligent.
(2) Unseaworthiness 
The seaman's second claim is for unseaworthiness of a vessel that caused his/her injuries. A shipowner owes every member of the crew employed on its vessel the absolute duty to keep and maintain the vessel and all its decks and passageways, appliances, gear, tools, parts, and equipment in a seaworthy condition at all times. A seaworthy vessel is one that is "reasonably fit for its intended use." 
The duty to provide a seaworthy vessel extends to the duty to supply an adequate and competent crew. And a vessel may be unseaworthy even though it has a numerically adequate crew, if too few persons are assigned to a given task. 
The duty to provide a seaworthy vessel is said to be "absolute" because the owner may not delegate that duty to anyone else. Significantly, liability for an unseaworthy condition does not in any way depend on negligence or fault or blame—if an owner does not provide a seaworthy vessel, no amount of care or prudence excuses the owner from liability. 
(3) Maintenance and cure
A seaman's third claim is for what is called "maintenance and cure." "Maintenance" refers to the cost of food, lodging, and transportation. "Cure," on the other hand, refers to the medical care owed to a seaman who suffers an injury or illness while working in the service of the ship. Cure is owed until the seaman reaches what's known as "maximum medical improvement." 
A seaman is entitled to maintenance and cure even if he/she is not injured as a result of any negligence on the part of his employer or any unseaworthy condition of the vessel. To recover maintenance and cure, a seaman need only show that he/she suffered injury or illness while in the service of the vessel on which he/she was employed as a seaman. 
If, after investigating a maintenance and cure claim, the employer unreasonably rejects the claim, the employer is liable for both the maintenance and cure payments and for compensatory damages caused by the unreasonable failure to pay. Additionally, the employer may have to pay punitive damages and attorney's fees if it is determined that its failure to pay maintenance and cure was not only unreasonable but was also a willful and wanton disregard of the seaman's claim for maintenance and cure.
Damages
If a judge or jury finds that an employer is liable for Jones Act negligence or unseaworthiness, then the seaman is entitled to compensation. The following damages can be recovered:
past and future physical pain and suffering, including physical disability, impairment, and inconvenience, and the effect of the seamen's injuries and inconvenience on the normal pursuits and pleasures of life;

 

past and future mental anguish and feelings of economic insecurity caused by the disability;
income lost in the past;
impairment of earning capacity or ability in the future, including impairment of the seaman's earning capacity due to his/her physical condition;
past medical expenses; and

 

future medical expenses
Even Seamen Who Were Partially at Fault for Their Injuries Could Be Eligible for Compensation Under the Jones Ac
Even if they contributed to the accident or incident that led to their injuries, seamen are nonetheless eligible for compensation under the Jones Act. Even if they played just a small part in the harm, vessel owners may still be held accountable. The total amount of damages, however, may be reduced to account for the percentage of fault attributed to the injured seaman.
Family Members Can Assert Jones Act Claims on Behalf of their Loved Ones Involved in Fatal Maritime Accidents
When a family member passes away due to a sickness or injury sustained at work on a vessel, the Jones Act gives the family the ability to file a wrongful death lawsuit. The seaman's death must have happened while he or she was working for the employer in connection with the vessel, just like with other Jones Act claims, and as a result of that employer's carelessness.
Get in Touch with a Reputable Maritime Law Attorney Today
You may be entitled to compensation if you or a loved one were hurt while working in the service of a vessel. 
And, whatever you do, please do not accept any settlement offers from your employer or their insurance carrier before speaking with a qualified maritime attorney like those at Huber Thomas, LLP. 
When you suffer an injury due to someone else's  negligence , you may have grounds to bring a personal injury claim against them..  But you do not have an unlimited time to do so; you need to bring the action before the deadline for filing expires.  We call that filing deadline the "prescriptive period" here in Louisiana, while the rest of the country refers it as the "statute of limitations." Missing the deadline could mean that you are time-barred from bringing the claim altogether.
While other states allow injured parties to file suits as long as four years after the accident, in Louisiana, you generally have just one year to file a personal injury claim. That is why it is important to talk to an attorney sooner rather than later.  You do not want to lose out on the compensation you deserve due to personal injury statute of limitations.
What is the Purpose of the Personal Injury Statute of Limitations?
The main reason there are statutes of limitations is due to the erosion of evidence over time. If you are involved in a car accident today but do not bring a lawsuit for ten years, it would be difficult for either party to build a case.
They would likely not have access to witnesses, all physical evidence would likely have been destroyed, and their memory might not be clear about what happened either. The personal injury statute of limitations aims to ensure that both parties can build their strongest possible case so that justice can be served.
When Does the Clock Start on the Statute of Limitations
The "clock" of the statute of limitations generally starts ticking in most personal injury claims on the day the harm occurred. For instance, the date the collision happened in an automobile accident case.
What Happens if I File After the Personal Injury Statute of Limitations?
Although there are a few exceptions, you should know that  a court may dismiss your case if you bring a lawsuit after the  applicable statute of limitations period has expired. You could lose your chance to get a judgment ordering compensation for your losses and injuries.
What Are the Personal Injury Statutes of Limitations in Louisiana?
For most personal injury cases in Louisiana, you have one year from the date of the accident to bring the case. However, several exceptions to that general rule may apply.
What Are the Exceptions to the Personal Injury Statutes of Limitations in Louisiana?
Cases Involving Minor Children
The statute of limitations for accidents involving a child permanently injured by defective products begins on the child's 18th birthday, not the day of the event. Accordingly, regardless of their age at the time of the accident, they lose their right to submit a claim when they turn 19.
Multiple At-Fault Parties
The statute of limitations may be interrupted when a plaintiff  brings a personal injury claim  against one of several culpable parties before the deadline for filing. The plaintiff may then file a lawsuit against additional at-fault parties if an inquiry turns up further proof. A multi-vehicle collision is one illustration of this.
The Discovery Rule
After an accident, you can often quickly tell that you are injured and what caused that injury--consider an automobile or truck accident for example. Some injuries, however, do not have a "reasonably discoverable" underlying cause until years later.
When an injury or damage is not immediately obvious, the statute of limitations does not begin to run until the victim "knows or should reasonably know" that their injury is related to the person or entity that caused it. In other words, the victim must genuinely become aware of the problem before the time begins to run.
This is known as "the discovery rule," and it frequently applies to situations involving defective products, exposure to dangerous substances, and medical malpractice. A good example of this would be a products liability case where a particular chemical compound caused a plaintiff to experience injuries that were not immediately apparent.
Other Exceptions to the Statute of Limitations
Various other exceptions could apply, including:
The plaintiff is deemed mentally incompetent
The claimant is a prisoner
The accused filed for bankruptcy
The defendant is not within the state's or the county's purview
Negotiations for a resolution are still going on between the two parties
Your injury attorney can help you determine if your case qualifies for one of the exceptions.
Does the Personal Injury Statute of Limitations Apply to Wrongful Death Cases Too?
Yes. However, there is one main distinction. While the clock on a typical personal injury case will begin on the date of the injury, a wrongful death case's clock begins on the date of the death.
For example, if your loved one suffered an accident on June 1st but survived for another six months, the clock to file a wrongful death case would start on the date of their death – not on the June 1st date of their accident.
Timely Lawsuits in the State of Louisiana
It's important that you act quickly if you want to file a personal injury lawsuit in the state of Louisiana. Your inability to file in a timely manner ultimately hurts you and your family if you're seeking compensation for your damages.
If you believe you have grounds for a personal injury case, it is in your best interest to contact an attorney as soon as possible. If you have questions about statutes of limitations, or a personal injury claim, we at the Huber Thomas, LLP want to hear from you.Feel free to contact us with any questions you may have at 504-274-2509.
Now that summer is in full swing, more and more Louisiana residents are taking time to enjoy their favorite boating activities. At Huber Thomas Law, we want our clients to have a great time – but we want to keep them safe, too.
The bad news is that boating accidents are on the rise. Recreational boating accidents rose 18% from 2019 to 2020, from 105 to 124. In 2020, 24 people lost their lives in boating accidents. These statistics are similar to trends across the country, with a 26.3% overall increase in boating accidents from 2019 to 2020.
The good news is that most of these accidents could be prevented if proper boating safety tips are followed. According to the Coast Guard, five factors contribute to most boating accidents: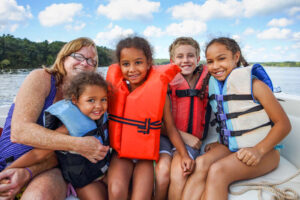 Operator inattention
Operator inexperience
Improper lookout
Excessive speed
Machinery failure
Read on to learn the best boating safety tips to follow. Of course, nothing can prevent 100% of accidents. If you suffer an injury in a boat accident, contact Huber Thomas Law at (504) 274-2500 for a free legal consultation.
Wear a Life Jacket
Three out of four people who die in a boating accident drown. About 86% of those who drowned in boating accidents were not wearing life vests. It is essential to wear a life jacket at all times to protect you if you enter the water unexpectedly.
Federal law requires that every boat has at least one U.S. Coast Guard-approved life jacket for each person aboard the boat. Louisiana boating laws require that children under the age of 17 wear a life jacket if they are on a vessel less than 26 feet.
People of all ages on a motorboat less than 16 feet long with a hand tiller outboard motor must wear a life jacket while the boat is moving. Everyone aboard a pirogue, kayak, personal watercraft, or kayak.
Wear the Right Life Jacket
Remember that the job of a life jacket is more than just keeping you afloat. The best models are designed to turn a person's face up if they are unconscious, and some are even designed to protect against hypothermia.
Before choosing a life jacket, try it on by fastening the vest. Then hold your arms straight above your head and ask someone to pull the top of the arm opening. The vest should fit snugly. Buy a life jacket that fits the specific type of on-water activity you will be doing. For example, if you'll be fishing, find a life jacket with pockets and straps to carry supplies.
Have a Boat Safety Kit on Board
Be ready for everything because you can never be too sure when an emergency will arise. No matter the size of your boat, you should always have your boat safety kit with you, and this kit should have the following items.
A Flashlight

If you run out of gasoline or your boat stalls, a flashlight and additional batteries will help you see around your boat in the dark. It can also make you visible to other boats if you are in distress at night.

Duct tape

If something is leaking on your boat, duct tape can work wonders as a temporary fix.

A Bucket

In the event water enters your boat, a bucket can be instrumental in quickly getting it out.

First Aid Kit

In the event of an accident or medical emergency, having a first aid kit that is fully stocked and knowing how to utilize it is essential. It should include:

A first aid guide.
Over-the-counter pain medication
Eyewash
Burn cream
Cotton pads or swabs
Bandages
Antiseptic cream or spray
Absorbent pads
Rolled gauze
Foil blanket
Tweezers
Alcohol wipes
Disposable gloves

Ropes

Ropes are essential for rescuing someone who has fallen overboard, docking your boat, and fastening loose objects in bad weather.

Trash Bags

Garbage bags can be used as ponchos in the rain to protect objects on board.

Fire Extinguisher

Just because you're on the water doesn't mean that you can't have a fire inside your boat. Your fire extinguisher should be accessible to all passengers, and they should all know where to use it.
Follow Proper Docking and Anchoring Procedures
Make sure that you adhere to suitable anchoring techniques. It's not enough to have the proper anchor. You might need to drop two anchors in the shape of a V at the front of the boat to prevent it from drifting in the wind. It could be necessary to place your anchor in deeper water, perhaps 20 to 30 feet deep, to help prevent the tide from raising it.
Docking might be difficult depending on the wind, the current, and your type of boat. Make sure your bumpers are out as you go closer to the dock or shore to protect your ship, slow down, and make sure the docking lines are fastened. Bring the boat about two feet from the dock if the wind is blowing in that direction; the breeze will then gently pull it in. Then you can use lines to secure it. Approach the dock at a 20-to-30-degree angle to account for the wind if it is blowing away from the beach. Then tighten the bow line.
Remember that these boating safety tips only cover the basics. If you are not experienced in proper docking and anchoring procedures, consider the next suggestion.
The Best Boating Safety Tip: Take a Boat Safety Course
According to the U.S. Coast Guard, operator error is at blame for 70% of boating accidents. Make sure you are familiar with the guidelines and your obligations before you leave the port. There are many online courses accessible, some of which are free.
A free online boating safety education designed expressly for each state is available from The Boat U.S. Foundation. A further selection of online and in-person courses for boating safety is provided by the U.S. Coast Guard.
What Should You Do if You Are Involved in a Boating Accident?
No matter how closely you follow boating safety tips, you cannot prevent 100% of boating accidents. Boating mishaps are terrifying, and it might be challenging to know what to do or how to react in the heat of the moment. It's critical to keep in mind what to do in the aftermath of a boating disaster to protect your legal rights, prevent more injuries, and maybe save lives.
Ensure the Safety of Everyone on Board

Finding out if anyone requires medical assistance should come first in a boating accident if you are on board and the boat is still floating. If you can, help anyone who has fallen overboard get back aboard the boat. If the boat is breaking apart or sinking, you should climb onto any accessible rafts or floating debris and call for assistance. You should put on your life jacket to stay afloat until help arrives.

Inform the U.S. Coast Guard of the incident

If the boat is still moving, pull it away from approaching vessels. As soon as possible, get in touch with the U.S. Coast Guard to report the mishap, its location, and whether any medical aid is necessary. Certain boating incidents must be reported in accordance with federal law, such as when a person is killed or when the damage to the vessel costs $2,000 or more.

When a boating accident occurs, stay at the scene. Just as in a car accident, you have a responsibility to report the incident and help with the investigation, especially if anyone is hurt.

Gather Information

You should acquire specific information at the accident scene. This includes:

Name and contact information of any passengers on your boat or any other boats involved in the collision, and from any eyewitnesses who may have observed the accident from land or other boats
Other boats' registration numbers
Insurance information, including names, addresses, and policy numbers, for all other vessels involved in the accident
Pictures of the boat damage, the accident site, and any other details you want to document or keep track of, if it's safe to do so
Contact a Louisiana Boating Accident

Louisiana law allows you to file a claim for damages sustained during your accident if you were injured due to someone else's negligence. This could include medical costs, property damage, pain and suffering, and more.
We recommend contacting Huber Thomas Law immediately to find out your legal options.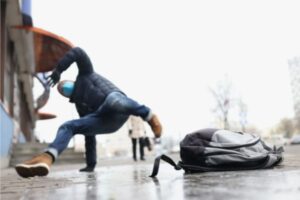 If you have been involved in an accident, you need the best possible representation on your side. Many people in this position have never needed an attorney before and are unsure how to find the right one. Continue reading for simple tips to help you find the best personal injury attorney in New Orleans.
1. Choose a Trial Attorney Even if You Do Not Expect Your Case to Go to Trial
95% of personal injury disputes are settled outside of court. This might lead you to assume you do not need a trial attorney. The fact is that while it is much more likely that you will not need an attorney with trial experience, you do not want to find yourself facing a trial with an attorney who is not prepared to take it on.
Working with a trial attorney assures you have choices and adaptability if the case cannot be negotiated as planned. It means you can be confident and dominate at the negotiation table, knowing you have your bases covered.
Most personal injury victims do not want to take their case to court because it costs more money, takes more time, and juries can be unpredictable. However, remember that this is true of the person or company you are suing, too.
Opposing counsel will be more inclined to offer a reasonable settlement if they know that your team is prepared to litigate the matter. We strongly suggest collaborating with a personal injury attorney in New Orleans who has the self-assurance to succeed at trial and obtain compensation if the case does go to court.
2. Have a List of Questions Ready to Go
You can learn a lot about an attorney by reading through their website, but you'll likely have additional questions. Before you set up a consultation, ensure you have a list of questions to which you need answers. Some questions we suggest asking include:
Have you taken on cases similar to mine?
What types of outcomes have you had in cases similar to mine?
How long do you think the case will take to resolve?
Will I be dealing with a single attorney, or will I have your entire law firm behind me?
How many years of experience do you have?
What do you think the strengths and weaknesses in my cases will be?
These are just a few of the general questions we recommend asking. You can also ask questions specific to your case. Just remember that an initial consultation is not a full strategy session. The attorney in question will not have access to all the facts, will not yet have spoken with expert witnesses, and will only be able to briefly review your case. That said, they should have enough information to give you a basic game plan.
3. Know What You Don't Want to Hear
Ideally, your personal injury attorney in New Orleans will be straightforward and honest from the beginning. If they make promises that they can obtain a certain outcome or assurances that they can absolutely complete your case within a certain time frame, you should leave and find someone else.
The truth is that even the best attorney in the world cannot guarantee an outcome. You want someone who will fight tirelessly for you and who will be honest about the likelihood of the best possible outcome. You need an attorney you can trust.
4. Choose an Attorney Who Can Help You Handle Your Medical Bills
If you do not believe that your insurance company will pay 100% of your medical bills, and you are facing significant medical bills due to an accident in which someone else was negligent, you should contact an attorney immediately.
At Huber Thomas Law, we will work with nearby hospitals, healthcare organizations, and your insurance while preparing for your case. We can help you navigate the complexities of your medical expenses, insurance claims, applications for government assistance programs, such as Medicare or Medicaid, and if you were injured at work, Workers' Compensation claims.
We know that you already have a lot on your plate after suffering a catastrophic injury. Huber Thomas Law will help with your legal and financial concerns so you may concentrate on getting better.
5. The Law Can Be Confusing – Your Personal Injury Attorney in New Orleans Shouldn't Be
Financial and insurance documents frequently include legalese that the average individual cannot understand. They are needlessly intricate, especially when a single word can make or break your case.
At Huber Thomas Law, we take great pride in being tenacious defenders of our clients. Our goal is to thoroughly explain everything you should know. If you have any questions, please get in touch with us anytime. A group of attorneys with a track record of success will be able to assist you. Additionally, you frequently don't pay anything unless we prevail in your case.
6. Their Payment Requirements Should Be Clear
It is often the case that personal injury attorneys take a case on a contingency basis. This means that there is no upfront cost. Their fee comes from the settlement or jury award they secure for you. In many cases, if they do not win your case then you will not owe them anything.
However, there are exceptions. However the attorney charges, whether hourly, on contingency, or per case, they should be clear about payment before you hire them. They should give you a fee schedule, if applicable. They should answer any questions you have about how and when you will be charged.
If you meet with an attorney who does not give you clear, direct answers to questions about money then they are not the right attorney for you.
At Huber Thomas Law, we take the majority of our cases based on a contingency fee, and thus we recover our fees at the end of the case and only if there is a settlement or trial verdict.
You Have Already Found the Best Personal Injury Attorney in New Orleans
You deserve the best personal injury attorney in New Orleans offer after an accident. We offer approachable legal advice here at Huber Thomas Law. We want to assist you in understanding the terminology and guide you through each step of the procedure. Our team is the best in town, and many factors differentiate us from the opposition.
Trust Our Legal Methods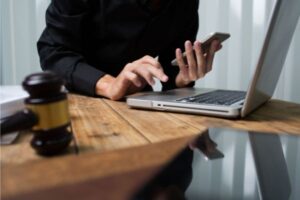 Huber Thomas Law's interdisciplinary team has successfully recovered millions of dollars in settlements for our clients. Our distinctive strategy enables us to construct arguments that lead to just and equitable resolutions.
Despite having a particular lawyer assigned to your case, you will gain an advantage by having a whole team of attorneys on your side. Our entire team works together to achieve the final objective by bringing a variety of distinct perspectives and skillsets to the table, which assists us in advancing your case.
Our Impressive Track Record Speaks for Itself
The majority of personal injury cases are resolved out of court – 95 percent settle their differences through negotiation. Court battles are seldom the best option because they are costly and time-consuming.
Having stated that, we will stop at nothing to obtain just compensation for our clients. To ensure that we have the most leverage at the negotiating table, we prepare each case as though it will be heard by a judge or jury.
Consider the following case wins to get a quick idea of our courtroom success:
A $3 million jury judgment for a woman injured on an airport shuttle vehicle
A $1.6 million jury verdict for Jefferson Parish auto accident victim
Our lawyers have obtained millions of dollars on behalf of our clients by litigating hundreds of personal injury cases. We have tried many cases to verdict, and due to our breadth of experience, we are constantly prepared to file a lawsuit to defend our clients.
Call Now to Learn More About the Potential Compensation You Could Be Owed
Your ability to receive a settlement or jury award will be based on numerous factors, including:
How serious the injury was
The level of negligence on the part of the at-fault party
Your recovery time
Your lost wages
Medical costs
These are just some of the factors that will affect your compensation. We will talk to you about other damages you may have experienced and how you can be compensated for them.
Regardless of the specifics of your case, there is one thing you can always count on when you choose Huber Thomas Law: We create a unique strategy for every case to work toward the best possible outcome. Contact our office today to request a consultation with a personal injury attorney in New Orleans.
Car accidents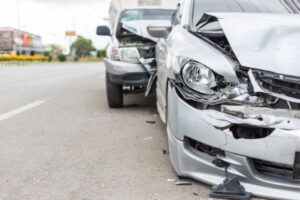 are overwhelming and exhausting. In the minutes and hours after a crash, you're probably shaken up and grateful to be alive. However, injuries and property damage quickly become daunting issues. From mounting bills to calls from the insurance company, there is a lot to juggle.
To make matters more difficult, anything you say may be used against you. This is why it's essential to have the best car accident attorney New Orleans has to offer.
Read on for details regarding the when, why, and how of choosing a lawyer to represent you after a Louisiana car accident.
What Is the Role of A Car Accident Lawyer?
Lawyers spend years learning the intricate details of different types of law. For a car accident attorney in New Orleans, that means an extensive focus on Louisiana driving regulations. Plus, any nuanced variables that have an effect on New Orleans specifically.
Here are a few ways a car accident lawyer in New Orleans may assist you after an accident:
Informing – Because the average person doesn't regularly encounter legal jargon, they usually aren't familiar with their unique rights. A lawyer can help you understand the driving laws in New Orleans, explaining whether you were or were not at fault.
Advising – Competing interests can quickly complicate the details surrounding an accident. The other party, witnesses, and insurance companies will all likely have different opinions on what happened. It's important to sort through the differing opinions with an expert. A well-versed car accident attorney in New Orleans will properly advise you.
Negotiating – Very few cases go to court, which means negotiation is an important part of the process of securing compensation. A reputable car accident attorney can handle these meetings with the other party, as well as their lawyers and insurance company. This gives you the opportunity to focus on your recovery.
Litigating – In the rare case that an agreement can't be reached through negotiations, you need an attorney to represent you in court. A lawyer who has walked with you throughout the entire process from day one will have the knowledge to bring forth a strong case. This may help secure the compensation you need for medical bills, damages, lost wages, and much more.
3 Signs You Need a Car Accident Attorney
Navigating the complexities of the legal system can be difficult, especially when you're trying to recover from an accident. The good news is, a New Orleans car accident lawyer can be incredibly helpful in these situations.
Here are three instances that definitely require legal representation after a car accident:
You were injured in the accident
Your passenger(s) were injured in the accident
There's significant and costly property damage
When these factors are at play in a car accident, there will be higher claims. This goes for both medical costs and vehicle repairs or replacement. Compensation to cover these expenses is crucial. An attorney's job is to look at all of the factors to ensure your settlement covers all of these costs, allowing you to get back to your life.
Alternatively, if you were in a minor accident, but feel overwhelmed by the claims process, you should also contact an attorney. There are times when insurance companies and other parties do not cooperate or act fairly. When you feel in over your head, it's important to ask for help.
What To Look For In A Car Accident Lawyer
Finding a car accident attorney in New Orleans is easy when you know what to look for. Likewise, most attorneys will provide free consultations. This allows you to have a few meetings and make a choice based on who made you feel the most comfortable.
It's also important to note that most attorneys will take your case on contingency. That means you won't pay anything upfront unless the attorney helps you win your case or reaches a fair settlement.
Here are important characteristics to look for in a New Orleans car accident lawyer.
Availability
Organization and availability are crucial when it comes to running a law practice. The attorney you work with should have lines of communication open at all times. Look for a law firm that has a team of legal assistants who are available to provide updates on your case when you need them the most. Likewise, you should be able to schedule a meeting within a reasonable amount of time if you need a face-to-face update.
Experience
Although education is important, nothing can compare to experience. Your team should have many years of work experience in the area of automobile accidents. This allows for a unique perspective and familiarity with traffic laws that are at play after a Louisiana car accident. It's also important to hire an attorney with extensive courtroom experience in the event that your case requires litigation.
Honesty
It's important to know the prospects of your case before things get underway. Your New Orleans car accident lawyer should be open and honest about the following:
What type of evidence it will take to build a strong case
How much compensation you should seek
Whether it appears you have any fault in the accident
Your attorney should be upfront about your case from day one. This will allow for the best possible settlement.
Positive reviews
The best compliment is a glowing reference. Search for a legal team that has great online reviews on websites like Avvo and Google, as well as positive testimonials.
When you read through reviews or talk with references, previous clients should note that the attorneys were honest and helpful. As previously mentioned, you also want to look for lawyers who are known for being present and ready to answer their client's questions with minimal follow-up time.
Huber Thomas Law: Your Partner After a Louisiana Car Accident
After an accident, you need the best car accident attorney New Orleans has to offer. Here at Huber Thomas Law, we provide legal assistance that is approachable. Our goal is to help make sense of the jargon and walk you through every step of the process. Here is what sets us apart from the competition and makes us the best team in town.
Our process and approach
The collaborative team at Huber Thomas Law has recovered millions of dollars in settlements for our clients. Our unique approach allows us to build cases that result in fair and equitable outcomes.
Although you will have a specific attorney assigned to your case, you will benefit from an entire team of lawyers. By joining together with multiple unique viewpoints and skillsets, our entire team contributes to the end goal. This helps us take your case to the next level.
Further, we have a reputable portfolio of crash experts. These individuals help us recreate scenes, while also shedding light on the unique elements of a crash. This is particularly important in the event that your case goes to court.
Case victories
As previously mentioned, the majority of cases involving car accidents settle outside of court. In fact, 95% of them reach a conclusion through negotiations. Court battles are expensive and time-consuming, which is why it's never the preferred route.
That said, we are committed to securing fair settlements for our clients, no matter what it takes. We prepare for every case as if it will go before a judge or jury to ensure maximum power at the negotiating table.
For a quick view of our success in the courtroom, consider the following case victories:
Our attorneys have litigated hundreds of cases arising from automobile accidents and secured millions of dollars on behalf of our clients. We have taken numerous cases to trial, and based on our depth of experience, we are always ready to pursue litigation to protect our clients
Call Huber Thomas Law Today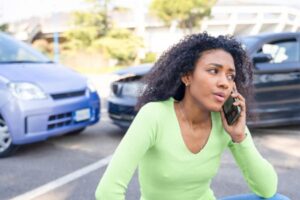 If you are caught up in the aftermath of a car accident, legal representation may help you secure the settlement you deserve.
At Huber Thomas Law, we offer a free and confidential consultation in order to assess your case. We represent clients in Louisiana, Texas, Mississippi, and other states across the country.
Schedule a meeting today to find out more about how our team can help you.
From dangerous hurricanes to tropical storms, the Gulf South often bears the brunt of natural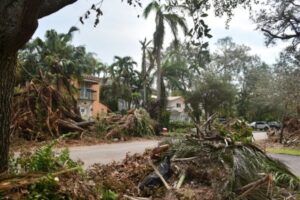 disasters. The result is destruction that affects homes, businesses, and major resources. These losses underscore the importance of having a comprehensive insurance policy that includes coverage for property damage.
Unfortunately, insurance jargon can be difficult to comb through, especially after disaster strikes. At Huber Thomas Law, we know how to handle property damage claims, and we can walk you through the process. Here's what you should know about your rights and securing the compensation you're owed.
What Is Considered Property Damage?
Property damage is defined as an injury to real or personal property. Real property is land and anything permanently attached to it, such as a house. Fortunately, property owners can obtain insurance to protect against the risks associated with these damages. Here are some of the most common types of property damage claims, especially in Louisiana and the surrounding states.
Hurricane damage
Hurricanes are perhaps the largest weather threat in Louisiana, as well as the entire Gulf South region. Driving rain and high winds come together to create catastrophic damage. Hurricane Laura, the most recent hurricane to date, destroyed more than 500,000 homes and businesses. From roofs torn off buildings to electrical fires, these weather events have deadly and disastrous potential.
Flood damage
It only takes an inch of floodwater to cause more than $25,000 in damage. Whether it's carpet or hardwood, homes and businesses simply can't withstand that type of moisture. The end result can be any or all of the following:
Roof issues, destroyed flooring, and foundation cracks
Mold and mildew on flooring, drywall, insulation, and belongings
Damaged kitchen appliances
Septic and well water clogs due to excess water and debris
Damage to electrical wiring
Unfortunately, many homeowners' insurance policies don't include flood damage. This coverage is provided through a separate policy.
Fire damage
Fires can happen in the blink of an eye. Space heaters and cooking mishaps make them a possibility anywhere. Downed power lines and wildfires are other causes that are commonly cited in property damage claims.
Fire-related property damage examples are broken into two categories. The first is primary damage due to the flames, but secondary damage often occurs due to smoke and the water used to put out the fire.
Tornado damage
Louisiana and other nearby states ranked among the top 10 states that fell victim to tornadoes in 2021. The high winds associated with a tornado can damage buildings, or even level them. Even the lowest-ranked tornado, an EF 0 sustains winds of up to 85 mph. This can lead to broken branches and downed trees that fall onto homes, causing significant property damage.
Willful damage
Vandalism is another aspect of property damage law that is difficult to deal with. Whether it's your home or business, deliberate destruction is costly. Any intentional act to destroy or damage your property is unacceptable.
Examples include:
Broken windows
Arson
Cutting down trees without permission
Graffiti or tagging
Mailbox or signage tampering
The Property Damage Insurance Claims Process: 5 Things To Know
Damage to your home or business is devastating. To make matters worse, many insurance companies make the property damage claims process frustrating. It seems they'll do everything they can to avoid paying out a fair settlement. In these cases, knowledge is power. Here are 5 important things to know about how to handle property damage claims.
1. You must report the incident as soon as possible
Property damage claims generally take time. From that first call to receiving a payout, it can be weeks or even months. Nonetheless, it's essential to get in touch with your insurance company as soon as you've assessed the damage. Your policy may actually provide guidance regarding how much time you have.
This first phone call doesn't have to be lengthy. In most cases, you'll simply provide information that helps the employee locate your policy, and answer questions about what happened. You'll also provide details about the damage and how extensive it is. From there, the company will most likely assign an employee to your case and have that individual touch base at a later date.
As always, be open and honest about the property damage and what caused it.
2. It's important to document everything
After you've contacted your insurance company, take photos and thoroughly document the damage. Be sure to get clear photos from different angles. A video is also helpful in certain situations. Keep a log of the property damage, how it appears, and how it changes (if at all) as the days go on.
If you're reading this before you're in the midst of property damage claims, it's a good time to do a value assessment of your home. If you've recently invested in a renovation or have acquired high-value items since you first purchased insurance, be sure to update your policy. This will help you secure the compensation you need in the event of a disaster.
3. Your adjuster is an important piece of the puzzle
Once you've filed a claim, an insurance adjuster will be assigned to your case. This individual likely has experience assessing many different types of property damage claims, including ones similar to yours. This person will investigate the damage, negotiate the coverage you receive, and hopefully resolve the claim.
While adjusters are sympathetic to what you're going through, it's important to remember that they work for your insurance company. Try to foster a cordial relationship with this person. Do your best to remain professional and courteous, even when you disagree with certain conclusions.
As always, dealing with adjusters and other insurance representatives can be draining. This is why it's ideal to have a property damage lawyer in your corner.
4. Major local disasters may result in a different process
When a major disaster hits an entire geographical region, the process of securing insurance money can be different.
For one, there may be public adjusters offering to assess your property damage. These individuals work for policyholders, rather than insurance companies. However, it's important to know that there are fees associated with using a public adjuster.
Further, in the event that your damages exceed the amount of coverage you receive, federal agencies may provide grants or low-interest loans. These are designed to aid in recovery efforts after a major disaster.
Again, a skilled property damage attorney is your best bet for navigating after a major local disaster.
5. An experienced property damage attorney can help
Property damage claims should be simple and straightforward. You pay your insurance premium with the expectation that your insurance company will cover costs when you need it the most. Unfortunately, this isn't always the case. After decades of experience navigating property damage law, we've been disappointed to see many insurance companies act in bad faith.
Hiring a property damage attorney is beneficial for many reasons. Consider the following:
Your attorney will handle all communication with the insurance company, which means you won't have to worry about saying the wrong thing.
A lawyer may enlist experts from a range of different industries to build a strong case regarding your losses.
In the event that negotiations aren't successful, your lawyer can represent you in court with full knowledge of prior events and correspondence.
Huber Thomas Law: Your Property Damage Attorneys
At Huber Thomas Law, we believe in holding insurance providers accountable. We will thoroughly review your property damage claims, pinpointing exactly what you're entitled to. We lean on guidance from the attorneys within our own team, as well as the expertise of property damage inspectors. This approach allows us to build a winning case that will help us secure the money you need to repair or replace your property.
Our courtroom success stories
The team at Huber Thomas Law has decades of combined experience in the courtroom. We are diligent and unrelenting when it comes to pursuing fair settlements for our clients. Simply put, our previous case victories speak for themselves. Highlights related to property damage law include:
$26.2 million settlement for owners of a Louisiana high-rise office building that suffered extensive hurricane damage
$4 million in a jury verdict for a retail center owner after another Gulf South hurricane
More than $15 million in settlements for Hurricane Laura and Delta homeowners
To read through more of our success stories in a range of different practice areas, we invite you to review our case victories.
Don't let property damage devastate your family or business. Huber Thomas Law will serve as your tireless advocate every step of the way. We represent clients in Louisiana, Texas, Mississippi, and across the nation. Schedule a complimentary consultation today.